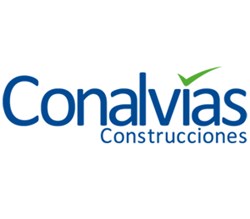 This project represents a major milestone for Conalvias USA as it is the first construction intervention work on a heavy-traffic interstate highway
Ft. Lauderdale (USA) (PRWEB) September 05, 2013
The Florida Department of Transportation (FDOF) recently granted a $35 million dollar contract to the US branch of Conalvias in Sarasota, FL to work on the renovation and maintenance of the major interstate I-75.
The project consists of adding lanes, pavement renovation, bridge enlargement, lighting, signaling and marking in one of South Florida's major expressway. The structure, which has an estimated completion of 900 business days, will contribute to the improvement of the state's highway system.
"This project represents a major milestone for Conalvias USA as it is the first construction intervention work on a heavy-traffic interstate highway," said Andres Jaramillo Lopez Conalvias CEO.
In its 3-year presence within the United States' market, Conalvias has successfully finished 7 projects in South Florida, including the construction of a recreational area in the Everglades National Park between Ft. Lauderdale and Naples. As of today, including the recent interstate contract, the company has 3 new projects in the areas of Ft. Myers, Tampa y Sarasota (FL) with a total revenue of US$78 millions, including renovation, preservation, and road construction, along with sewer construction work and water management for important clients from the state.
"Conalvias USA is finally breaking through in the competitive state market as a high-standard firm involved in infrastructure projects. Our strategic plan is to continue working in Florida for 7 years and later on expand our business to other states in the country," stated Andres Jaramillo Lopez.
Conalvias is a company originated in 1980 in Cali, Colombia consisting of 100% Colombian resources with a team of experts of extensive knowledge and experience in the filed of constructions.
In 1995, Conalvias amplified its regional coverage and it expanded throughout many cities in Colombia. In 2000, it ventures into the execution of infrastructure projects within the international markets of Peru and Panama and in 2010 began operations in the United States.
Although the initial goal of the company was the construction of aqueduct, sewer and roads, Conalvias actually offers a wide range portfolio of products with more than 20 lines of infrastructure construction.
Nowadays, Conalvias generate more than 8,000 direct and indirect jobs and it is present in the most important construction projects in Colombia, Peru, Panama and the United States.