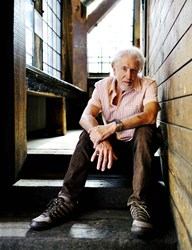 Fairfield, CT (PRWEB) October 04, 2013
Fairfield Theatre Company welcomes the only musician to ever have both guitar legends Eric Clapton and Mick Taylor in his band, the legendary British blues pioneer John Mayall, at 7:30 p.m. Sunday, Oct. 6 at StageOne, located at 70 Sanford St. in Fairfield, Conn.
Mayall, the fabled British blues artist, played a key role in launching the electric blues-rock revolution. Born in 1933 and growing up in a village not too far from Manchester, England, Mayall became interested in music as a teenager. His father's record collection exposed him to jazz and blues 78s, and to guitarists like Eddie Lang, Lonnie Johnson, Brownie McGhee, Josh White and Leadbelly.
At the age of 14, Mayall enrolled in Manchester's Junior School of Art, where he had access to a piano for the first time and began to learn the basics of music. After two years at art school, Mayall joined the art department of a major department store and spent his salary building up his own record collection - records which informed and inspired him to create his own music.
It wasn't till Mayall was in his 20s that the news broke that Alexis Korner and Cyril Davies had opened a club in Ealing devoted to blues music. This was the sign that Mayall needed and he soon gave up his graphic design job, moved from Manchester to London, and began performing with various musicians under the name The Bluesbreakers.
Although things were rough at first, the music quickly took off thanks to the popularity of the Rolling Stones, Georgie Fame, Manfred Mann, The Animals, and Spencer Davis with a young Steve Winwood. John Mayall and the Bluesbreakers started entertaining crowds mostly due to their sound which was rich and pure and soon were backing blues greats like John Lee Hooker, T-Bone Walker, and Sonny Boy Williamson.
As the leader of The Bluesbreakers, Mayall helped introduce a generation of young Brits and Americans to the endlessly rich legacy of American blues. The Bluesbreakers served as a vibrant aural incubator for some of the hottest young talents in the United Kingdom and went through many personnel changes, which included legendary Rock and Roll Hall of Fame guitarist Eric Clapton who joined the Bluesbreakers after he quit the Yardbirds.
Coming back to the intimate StageOne venue where Mayall has been quoted on saying, "it feels as though I'm playing in my living room," Mayall and his band will perform songs spanning the artist's illustrious 50-year career. Fans in attendance should get ready for a night of in-your-face blues, as Mayall's current band features one of Texas's top ten guitarists, Rocky Athas, Greg Rzab on bass (Gov't Mule), and Jay Devenport on drums. Mayall has assembled yet another all-star cast.
Join Fairfield Theatre Company as they welcome back the legendary John Mayall, a man who was the inspirational leader of so many legendary musicians, and hear where they really got their inspiration from. It's not often that you get to see a figure that has truly made music history in such a personal venue. Tickets are $95 in advance, and can be purchased at http://www.fairfieldtheatre.org. Company members received a $10 discount.
About the company:
Fairfield Theatre Company is a highly-acclaimed non-profit performing arts organization located in the heart of downtown Fairfield, Connecticut. FTC presents nearly 200 performances and concerts each year featuring outstanding national talent on FTC's StageOne in Fairfield, The Klein Auditorium in Bridgeport, and the Norwalk Concert Hall in Norwalk. FTC's intimate 200-seat StageOne concert venue is widely recognized as being one of the best places to see a live performance in the region. FTC is dedicated to providing the highest quality arts, live entertainment, and educational experiences to the communities it serves.