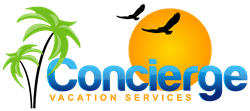 Miami, FL (PRWEB) April 30, 2015
Concierge Vacation Services offers travelers a top of the line experience when it comes to all things vacations. The best accommodations and amenities are waiting for all those who plan their spring trips with this top vacation provider.
During the spring season, many travelers seem to comment about how much of a struggle it is to coordinate their suitcase properly. Although the weather is warming up in many destinations around the globe, at times certain places still have snow or other inclement weather. It's important to take the time and do research when it comes to preparing for a vacation, especially when it comes to packing. Here are some easy and essential tips from Concierge Vacation Services in order to make this process a bit easier.

Getting ready for a big trip can feel daunting, and many put this off until the last minute and end up over-stuffing their suitcase. Make rules during the process in order to eliminate wasted space. Try packing 3 tops for every bottom brought along, since those tend to be heavier. Bulky clothes do add weight, which could lead to unwanted over-limit baggage fees if travelers aren't careful.
Getting in the packing-zone might sound like a weird way to phrase it, but Concierge Vacation Services shares this can help travelers save valuable time and effort. Having a handy list is always a good idea, since it helps travelers stick to the task at hand instead of bringing along everything they don't actually need.
Last but not least, many travelers prepare for the beginning of their trip but not the end. Concierge Vacation Services knows that tired travelers returning back home won't want to search for their car keys, cash for the parking payment or taxi, or other documents that maybe needed. Before leaving the destination of choice, be sure to assemble all these things together and keep them in a safe place (not checked luggage) in order for a less stressful experience on the way back home.
Concierge Vacation Services knows these packing tips will help travelers enjoy their trips more than ever, since they will spend a lot less time worrying about the packing process and can focus on planning exciting activities and attractions to visit instead. For more information or for other helpful trip planning ideas, visit Concierge Vacation Services online at http://conciergevacationservices.com/
###
Press release distributed by JW Maxx Solutions, a leader in content management solutions.