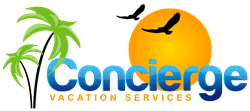 Miami, FL (PRWEB) May 14, 2015
Concierge Vacation Services is one of the top members of the travel industry, and this can be said for many different reasons. All those who plan a vacation with this top-tier provider will find out why as soon as they arrive at any of their stunning vacation properties. Concierge Vacation Services knows that Seattle is a great choice of a vacation destination for all those who are looking to enjoy a variety of permanent attractions that make the city so wonderful as well as many events going on the draw travelers from all around the globe. The month of May is no different because of all the things to do. Here are just a few recommendations Concierge Vacation Services shares for a planning starting point.
1. Culinary Cinema: This fun movie and food-filled event showcases 11 different films that feature topics that are all cooking-related. All those chefs out there (even the amateurs who just have fun doing it from home) will enjoy seeing these films that are a part of the Seattle Film Festival. This event lasts up until June 6th, perfect for those who are still planning. Tickets are limited, so be sure to buy in advance.
2. Jazz Festival: All those who love music will want to attend this exciting event that will be held at various locations throughout the city. Concierge Vacation Services shares that the Bellevue Jazz Festival allows all those who visit to see a showcase of some of the best local and national musicians perform. The best part is that 35 of the 43 events are free. (May 27-31).
3. Water Event: The Edmonds Rotary Waterfront Festival is another great vacation event choice, one that Concierge Vacation Services shares both kids and adults will enjoy. There are arts and crafts, live entertainment, and drinks for adults and activities to keep the kids busy. Last but not least, there is a classic yacht show that can be considered must-see. (May 29-31).
Concierge Vacation Services knows that all those who visit Seattle during May will fall in love with what makes this city so wonderful. Beautiful sightseeing, friendly and interesting residents, along with a roster of fun things to do at all times make this a perfect vacation choice no matter what the season. For more top travel recommendations, visit Concierge Vacation Services' official website http://conciergevacationservices.com/
###
Press release distributed by JW Maxx Solutions, a leader in content management solutions.