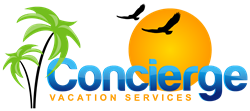 Miami, Florida (PRWEB) March 27, 2015
Many travelers hope to plan their perfect vacation with smooth sailing across the board. There are many things that are important to those who are preparing their next trip, and these things include high-class accommodations without a huge price tag, a lot of activities for the kids and of course, amenities to enjoy as well. These things and more can be found with Concierge Vacation Services.
Concierge Vacation Services knows all those hoping to find the perfect destination won't be disappointed about planning a vacation to Seattle this spring. With close access to a multitude of things to do nearby, this city stands out as one of the top travel areas within the state. Not only do visitors fall in love with the beautiful scenery and sightseeing found in Seattle, the amount of other events in the area is just the icing on the cake. Here are few upcoming events during the spring season Concierge Vacation Services recommends attending.
1. Sci-fi fans, rejoice: The Burien UFO festival begins on April 1st and offers a lot of fun that the whole family will enjoy. Alien costume contests, a flash mob dance, musical performances by some of the top bands in the area and of course, even some flying saucer displays are only a few of the things Concierge Vacation Services shares visitors will enjoy. Best of all: it's free!
2. The Anacortes Spring Wine Festival offers travelers to enjoy indulging in the tastes of wine from more than 30 local and national wineries. This year's event has seen new partnerships with 6 local restaurants as well, ensuring that all those who attend on April 11th will get to wine and dine while enjoying other entertainment right on the waterfront.
3. For all those who want to provide educational entertainment for their family, the Julia Robinson Mathematics Festival offers students from 4th grade up until senior year the opportunity to explore this exciting subject with games, puzzles and more on April 4th.
Everyone loves to travel, but Concierge Vacation Services knows many vacationers will admit that, at times, planning a vacation can be stressful. But it doesn't have to be when working with a trusted source like Concierge Vacation Services that offers both extensive knowledge and expertise. For more helpful vacation planning tips, please visit Concierge Vacation Services online at http://conciergevacationservices.com/
###
Press release distributed by JW Maxx Solutions, a leader in online reputation management.