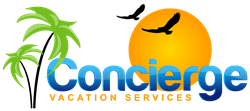 Miami, FL (PRWEB) April 10, 2015
Concierge Vacation Services knows that spending time at their unique and lavish accommodations, while also benefiting from having exposure to the ultimate in amenities and more will be an unforgettable experience. All those who visit will be treated to something they will remember for a lifetime.
Nothing is worse than dealing with issues that come up during the vacation planning process, which is why vacationers should find a trusted resource like Concierge Vacation Services. Their staff even offers advice about some of the best places to visit during any upcoming vacations during the spring season. Consider this vacation provider one that will make any trip go off without a hitch so that travelers who hope to enjoy fun events and more won't be disappointed in this choice. Here are some of the best things to do in Utah during this season which truly brings out the beauty of the area.
Concierge Vacation Services knows a spring vacation in Utah is just what many people out there need to rejuvenate and restore their energy after the busy winter season. Celebrate the adventurous feelings that come up while exploring the artistic side of the St. George area. This area is home to many unique art galleries, including one of the most prominent recommendations, the famous Kayenta.
Those who enjoy theater will want to visit to enjoy a show at the acclaimed Tuacahn Theater, known as Broadway of the Desert. This year's season doesn't start until early May, but kick off with Disney's Beauty and the Beast, premiering May 29th. This venue offers fun and lively performances the whole family will enjoy attending.
Concierge Vacation Services knows all those who visit Utah soon will see the culture and appreciation of the arts in St. George. After doing fun things like trekking through nearby world-renowned Zion National Park, spend the day driving through the city to see the famous red sand-covered mountains.
For more information or to start planning a trip to Utah today, please visit Concierge Vacation Services online at http://conciergevacationservices.com/
###
Press release distributed by JW Maxx Solutions, a leader in content management solutions.