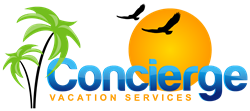 Miami, FL (PRWEB) April 28, 2015
Concierge Vacation Services knows travelers who are planning their next vacations are in search of a fun destination that offers a wide variety of things to choose from, and that's why Las Vegas serves as the perfect trip recommendation. A city that offers so many things to do and see always ensures that travelers who visit will have a good time. Here are some of Concierge Vacation Services' top recommendations about things to do during a visit to this city this spring.
The Bellagio Gallery of Fine Art is currently hosting a unique exhibit that will be coming to a close during the month of May. Faberge Revealed: Jeweler to the Czars offers a rare glimpse at more than 200 different pieces that belonged to the creator of the ornate collector's items. See their decadent gold cigarette cases, bejeweled brooches, decorative boxes and more. Last but not least, four of their most beautiful creations are on display, something everyone will want to see. Generously provided by the Virginia Museum of Fine Arts, this limited-time exhibit will take place until May 25th, so be sure to stop by and see it before the closing day.
Las Vegas always has an impressive roster of permanent shows that offer frequent performances, so be sure to check with casinos to see who sticks around. Britney Spears, Boys II Men, and Shania Twain are just a few fans can check out at almost any time. All those who want to see some interesting stunts and acrobatics will love seeing any of the Cirque Du Soleil performances, almost a dozen of which are offered nearly nightly on the strip.
Last but not least, all those who love dancing will want to check out two other popular choices. The older crowd will enjoy the more classic Donny and Marie show, a tribute to variety show-style performances that were famous in the 1970s. All those interested can check out their ongoing performances at the famous Flamingo Hotel & Casino. Today's crowd is looking for something filled with special effects and other exciting dance moves and tricks, and travelers can enjoy all this and more at the Luxor Hotel and Casino, since that's where the Jabbawockeez show plays often and is considered a big hit.
With so many things to do in Las Vegas, Concierge Vacation Services knows that it will be a clear favorite. For more information, visit http://conciergevacationservices.com/
###
Press release distributed by JW Maxx Solutions, a leader in content management solutions.