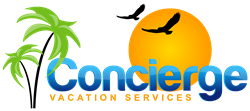 Miami, FL (PRWEB) May 12, 2015
Concierge Vacation Services is one of the top members of the travel industry, offering vacationers from around the world a top experience when it comes to enjoying their trips in new ways each and every time. Many hope to experience the type of luxury vacations of their dreams when it comes to upcoming travels and Concierge Vacation Services makes this attainable.
Concierge Vacation Services knows travelers are in search of a destination that offers plenty of interesting ideas for activities. Travelers who visit the Boston area will be delighted to find the variety of different things going on around town to enjoy. Here are just a few recommendations by the travel experts at Concierge Vacation Services for families to try out during the month of May.

Tasty Eats: Concierge Vacation Services knows travelers who want to become better acquainted with the delicious food and fare that Boston has to offer will want to spend time at the Taste at Faneuil Hall festival. Some of the top eateries in the area will be handing out free samples as a DJ spins tunes. (May 28th)
Quilt Show: More than 200 rare pieces will be on display at this famous event. Quilts that vary from classic to more cutting edge themes will be on display at the Quilter's Connection Quilt Show. Those who visit will also be impressed at the different tours and seminars offered throughout the weekend that will help teach those who don't know how to quilt more about the art and may inspire even the pros to pick up a new tip or two. (May 29-31, Arsenal Center for the Arts, Watertown)
Art and Exercise: C oncierge Vacation Services shares this fun event is for all those families who want to get fit and create a masterpiece while they do so. The Color 5k Run is all about having a good time, and all those who participate wear a white t-shirt so they can get pelted with colored cornstarch and glitter as they cross the finish line. (May 31, Gilette Stadium, Foxborough)
Concierge Vacation Services knows spending time at any of these unique attractions during a vacation will keep any traveler happy. For more information about planning a trip that will make each member of the family both happy and entertained, visit Concierge Vacation Services online at http://conciergevacationservices.com/
###
Press release distributed by JW Maxx Solutions, a leader in content management solutions.