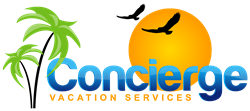 A Mediterranean cruise is the best way to see the great historical cities of Europe.
MIAMI, FL (PRWEB) November 11, 2015
Concierge Vacation Services knows the winter is a great time to cruise the Mediterranean, as the temperature hovers around 70 and the crowds are thinner. There are also some great discounts in what is considered the "off-season." A few other bonuses to cruising in the winter include the opportunity to see Morocco, Egypt, and the Canary Islands which are too hot to visit in the summer. There may not be as much time for sunbathing in the winter, but the pros to cruising then are ten-fold. Here are some great locations available on a Mediterranean Cruise.
Barcelona is a popular place to start and end Mediterranean cruises. Stay overnight before embarking, and see sights like the Olympic Port, host to the 1992 Barcelona Olympic Games, Passeig de Gaudi, an architecture enriched boulevard, or Columbus Monument. Be sure to plan dinner around a dancing show of flamenco. Before or after the cruise, explore the Gothic quarter, where history and modern times meet and be sure to walk the mile-long pedestrian boulevard La Rambia.
Rome brings history to life. Explore the Colosseum and walk where the gladiators fought. See the gathering place and political center of the Roman Empire, and see where democracy was born. Other nearby landmarks include the excavated town of Ostia, and the Etruscan necropolis. When in Rome a must-see is Vatican City, which is completely enclosed within Rome. While in the home city of the Pope, be sure to explore St. Peter's Square and the Basilica, as well as Michelangelo's frescoes in the Sistine Chapel.
Venice is known around the world as the city built under sea level. Known for its art, architecture, and culture, it is a must-see when in Europe. Concierge Vacation Services recommends approaching St. Mark's Square on a boat to get a beautiful panoramic view. Tour the Basilica and Doge's Palace upon arrival in the square. And no trip to Venice would be complete without a gondola ride! Explore some side trips to see the glassmakers in Murano or the historic San Giorgio Maggiore Island. Venice often serves as the end of cruises, and would make for a perfect extended vacation spot post-cruise.
A Mediterranean cruise is the best way to see the great historical cities of Europe. Spending some time off the boat just walking around the cities will be meaningful and fulfilling. Contact Concierge Vacation Services to book a cruise today.
http://conciergevacationservice.com/
###
Press release distributed by JW Maxx Solutions, a leader in content management solutions and part of a family of companies that includes Enterate Ahora.