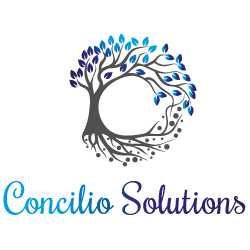 Concilio Solutions celebrated their first business trip which found them travelling to Edinburgh.
(PRWEB) January 19, 2017
Newcastle-based sales and marketing firm, Concilio Solutions offer an exciting and specialised direct marketing service to their clients. Their top priority is customer satisfaction, and in order to provide this the firm starts the process with a consultation and finalise proceedings with feedback about the process. They pride themselves on being able to offer brand awareness, brand loyalty and customer acquisition through their exciting and innovative campaigns.
About Concilio Solutions: http://www.conciliosolutions.com
The economy in the UK has been under immense pressure in recent years due to many changing factors affecting the country. A study conducted by Forbes.com revealed that 9 out of 10 starts up fail due to many reasons, however, on the 11th of January 2017, Concilio Solutions celebrated their first successful year in business, a significant achievement for anyone, and a definite reason to celebrate. Around 20% of all business tend to fail in the first 12 months of being in business, so having broken through that threshold and achieving such a milestone is a phenomenal feat. As such, the firm has discussed their achievements since launching in 2016.
In the previous 12 months, the firm has been able to celebrate several times. The first of which was when Concilio Solutions recognised the hard work of some of their contractors by providing them with the opportunity to attend football matches for their favoured home team, Newcastle FC, through an incentive system. The opportunity proved to motivate and push contractors to work harder and achieve higher success.
In November 2016, Concilio Solutions celebrated their first business trip which found them travelling to Edinburgh. The purpose of this trip was to expand the firms' business network by attending an event at which several of the industry's leaders attended to discuss various topics relating to the industry. Managing Director, Paul Tapscott, stated that "Networking is essential to business growth, it is key to expanding this network and increasing knowledge of the industry you are a part of."
Following their opportunity in Edinburgh, the firm experienced a sharp increase in the demand for their services and celebrated the growth in business opportunities. The firm also launched several incentives to recognise and reward their contractors' success. The firm was able to successfully celebrate these achievements and all those involved became more motivated to set their personal goals higher and achieve more moving forward.
The most recent event that the firm is celebrating is their opportunity to take a trip to Miami for another networking event. Concilio Solutions are hoping that the trip will be able to provide motivation for the same level of success in 2017 as they had managed to achieve in the previous year. It is firmly stated that 2017 will be a good year for business and will be able to provide a plethora of opportunity for everyone involved at the firm.
Concilio Solutions provide a unique, innovate solution through direct marketing in order to be able to increase customer acquisition and brand loyalty. Going into the New Year, the firm wishes to expand throughout the UK with plans to open 5 new offices in order to offer their services to a wider range of clients and offer their business development opportunity to more budding entrepreneurs and celebrate even more success.