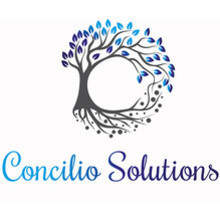 The attitude of leaders + the atmosphere of the organisation + the accomplishments of the people = MOMENTUM.
(PRWEB) July 05, 2016
In business nothing can be achieved without momentum. It is directly related to success and can determine how high a professional will go and how quickly they will get there. However, momentum can be illusive. Due to the nature of business and how quickly the environment changes, a professional may feel they have the drive to move forward one minute, only to then be faced with challenging times that ultimately stops them in their tracks. To succeed in business, professionals need to develop a mentality that allows them to take on challenges, overcome barriers and in turn, this will build momentum.
About Concilio Solutions: http://www.conciliosolutions.com/
Due to the key role momentum plays in business, sales and event marketing firm Concilio Solutions recently spoke to their contractors on how to build and maintain momentum when working towards life changing goals in business. Concilio Solutions offers contractors a unique business opportunity through which they can learn and develop as business leaders and ultimately reach a stage where they are equipped to start their own businesses. The firm offer these opportunities as a response to the ever increasing demand for personalised, event marketing services. Concilio Solutions believes it to be hugely important to support the growth of next generation of industry leaders.
To explain just why momentum is so vital in business, Concilio Solutions looked at the work of American leadership expert John C Maxwell. In discussion with their contractors, Managing Director Paul Tapscott outlined one of Maxwell's most famous theories on momentum. He explained that if a train is travelling at 50 miles per hour, it has enough force to smash through a 5ft brick wall. However, a train travelling at 2 miles an hour will struggle to even smash through a 2 inch block. This theory illustrates that all action needs force behind it to be a success. If a goal is approached half-heartedly, minimal results will be achieved, whereas if a professional is proactive and gives their all, their results will be much improved. However, Maxwell also states in his theory that momentum isn't generated in isolation. When it comes to business it's important for everyone to develop a winning mentality. As such, Maxwell created a formula for building momentum in business:
The attitude of leaders + the atmosphere of the organisation + the accomplishments of the people = MOMENTUM.
This means that for a business to benefit from momentum, everyone has a responsibility to bring a positive mindset and behave in a way that supports and encourages others. It also calls for accomplishments to be celebrated and used as motivation, no matter how small. Concilio Solutions regularly implement this formula within the firm – holding regular optional motivation and supportive meetings, rewarding the hard work and individual achievements of their contractors. For those contractors who currently hold a position of leadership the firm are hopeful that this formula will help them think of new and exciting ways of motivating their peers.
Concilio Solutions is an energetic and ambitious outsourced sales and marketing startup in Newcastle. The firm specialises in acquiring new customers for their clients and providing an excellent customer experience through engaging pop up events.
The firm has now evolved to a professional sales force with a stronghold on the North East market. Their vision is to provide a memorable customer experience through engagement, personalisation and constant measurement.