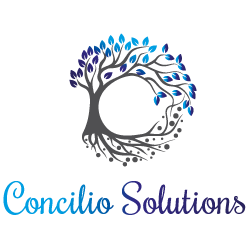 The trip will offer the firm the rare and valuable opportunity to meet and work alongside some of America's most celebrated sales and marketing entrepreneurs
(PRWEB) January 23, 2017
Back in December, Concilio Solutions revealed that due to the success of their unique sales and marketing services, they would be kicking off 2017 with a trip to Miami Florida. On the 1st of February, Concilio Solutions will be jetting off to America's sunny East Coast with a number of business associates from across the UK. The trip will offer the firm the rare and valuable opportunity to meet and work alongside some of America's most celebrated sales and marketing entrepreneurs and learn more about the U.S market. With the outsourced sales and marketing industry continuing to stay buoyant, even in the current uncertain economic climate, experiencing the American market first hand could create significant opportunities for the firm and create the potential for overseas expansion in the coming years.
About Concilio Solutions: http://www.conciliosolutions.com/about-us/
As well as the trip being a critical opportunity to scope out new opportunities, market trends and consumer behaviours, Concilio Solutions will also be spending some of their time in Miami mixing business with pleasure. After the surge in demand for their services over the festive period, the firm is looking forward to kicking back with their associates and taking in the incredible sights and experiences that Miami has to offer. With some big goals ahead for 2017, the firm believes it to be important to take time now to not only refocus and de-stress but to experience new things to gain new perspectives and find greater sources of inspiration.
As such, the firm recently revealed some more details of how they will be spending their time in Miami, confirming that they will be going to a Miami Heat Basketball game on Saturday 4th to see the home team take on the Philadelphia 76ers. As well as taking in this slice of American culture, the firm is also hoping to find time to try out a classic Miami tradition – Skating along Miami's famous white sand coast.
Newcastle-based Concilio Solutions specialises in event marketing and face-to-face brand promotion – helping brands to secure stronger customer relationships and generate more sales. Their proactive approach to marketing offers their clients the opportunity to build stronger connections with their audience and drive greater brand engagement through in-person customer communication. Working on pop-up events and promotional campaigns the firm can engage with customers as individuals, taking the time to get to know them and their needs personally. This allows Concilio Solutions to tailor the customer experience, which increases their clients' brand loyalty, ROI and overall brand awareness.