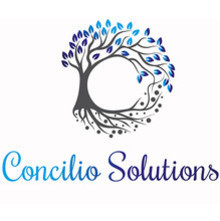 Eagles are constantly training for later life, and their survival depends on their ability to change and learn from their environment.
(PRWEB) July 21, 2016
For generations, the eagle has been an emblem of strength and power, used by, William The Conqueror and Julius Caesar, the magnificent bird of prey has long been used as a source of inspiration by the world's most successful and ambitious. In a recent meeting with young sales and marketing professionals, Paul Tapscott of sales and event marketing firm Concilio Solutions shared why when it comes to accomplishing goals, the eagle can be a valuable source of inspiration.
About Concilio Solutions: http://www.conciliosolutions.com/about-us/
During the discussion, Paul Tapscott reviewed the 7 principles of an Eagle, which where complied by Dr Myles Munroe, and outlined how these attributes can be beneficial to those seeking business success.
1) Eagles fly alone at very high altitude and don't mix with the weak animals that struggle to keep up. In business, it's important for professionals to surround themselves with people who have ambition and bring something to the table, as this will increase motivation and push them towards greater self-growth. A person is the average of the 5 people closest to them.
2) Eagles have very strong vision, meaning NOTHING will stop them from tracking down their prey. In business it pays to be like an eagle and develop a tunnel vision towards a goal.
3) Eagles only eat what they hunt and catch themselves. Understanding the power of hard work and reward is key to long term success; this means steering clear of outdated information and staying one step ahead.
4) Eagles like storms - So when the clouds gather and the storm is on its way the eagles get excited! They know that other predators don't like the rain so they are ready to pounce on the increased available numbers of prey. Much like an eagle business professionals should always be alert and make the most of opportunities that may have passed their competitors by.
5) Eagles test others before they trust them. In business nothing can be achieved without trust, especially when it comes to forming new teams and delegating tasks as a new leader.
6) Eagles are constantly training for later life, and their survival depends on their ability to change and learn from their environment. Much like the eagle, Professionals must seek out new information and be constantly learning new skills so that they can thrive no matter what challenges they may face.
7) When they get older, an eagle's feathers become weaker, so they will pluck every feather from their body and wait for new feathers to grow in. For professionals it is important for them to recognise what needs to be done in order to perform at their peak. Although, like the eagle removing its feathers the process may be unpleasant or tough – success is dependent on looking ahead at the bigger picture and understanding what must be done to move forward. In the same way, it's important for professionals to recognise that their mentors and coaches want them to succeed, so no matter how harsh their coach may be on them, they are preparing them to be tougher later on in their development.
Concilio Solutions is an event marketing firm based in Newcastle. The firm specialises in unique event marketing campaigns on behalf of their clients' brands. The firm are committed to helping those new to the industry thrive and as such, regularly hold inspirational and educational meetings to keep them on course towards their individual professional goals.