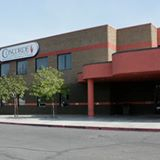 Concorde is an institution that prides itself on preparing its students for successful employment...
San Bernardino, CA (PRWEB) May 08, 2014
Concorde Career College in San Bernardino now offers night and weekend classes to students seeking to become a Vocational Nurse. For students seeking this option, classes begin the week of June 17, 2014. Students will be able to gain the skills and knowledge needed to become a Vocational Nurse in as little as 20 months.
Concorde is an institution that prides itself on preparing its students for successful employment, and they recognize that sometimes students' lives are too hectic to attend classes during the day. In order to address the non-traditional students' needs, Concorde has begun to offer classes outside the normal 8-5 schedule.
The Vocational Nurse program integrates traditional classroom instruction and "hands on" practice along with real-world externship experience in affiliated medical hospital and clinic laboratories. The faculty and staff are dedicated educators with extensive clinical experience who will guide and support students in achieving their academic and career goals.
The Concorde San Bernardino campus is located one block north of Hospitality Lane, between Commerce East and Commerce West streets. In addition to the Vocational Nurse program, the campus also offers programs in Dental Assistant, Dental Hygiene (AS), Medical Assistant, Medical Administrative Assistant, Surgical Technology and Respiratory Therapy (AS).
Concorde Career Colleges has been training medical professionals for nearly 50 years. Concorde has 16 campuses in 8 states and is one of very few colleges in America to offer only healthcare education and training.
Those interested in learning more about career training or employment opportunities are encouraged to call 909-884-8891.
For more information about our graduation rates, the median debt of students who completed the program, and other important information, please visit our website at http://www.concorde.edu/disclosures.