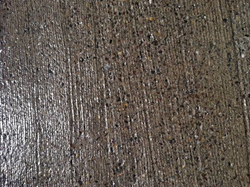 In order to have success with a concrete sealer, you need to understand the different types of concrete sealers and how each type of concrete sealer should be used.
(PRWEB) July 28, 2014
Concrete Sealer Foundation Armor, a leading manufacturer of concrete sealers and coatings, released Tuesday their Concrete Sealer Buyer's Guide.
In order to have success with a concrete sealer, you need to understand what a concrete sealer is and how it should be used. When you have a proper understanding of the different concrete sealers and how to use them, your will be able to choose the best concrete sealer for your application.
Sealer or coating, what's the difference? A sealer works entirely below the surface and will not change the appearance of the concrete. A coating will leave behind a visible surface film, or layer over the surface. Concrete won't look different when a sealer is used, but when a coating is used the appearance will be altered.
Concrete Densifiers
Concrete Densifiers chemically react with the free lime and calcium in concrete to form Calcium Silicate Hydrate (CSH) within the pores. The size of the CSH structure formed within the pores is not predictable - it is determined by several factors, including the amount of free lime and calcium available for reaction, the amount of sealer that was applied, and how the sealer was applied to the type of substrate. In most cases, multiple coats will be required.
The two most common types of Densifiers are sodium silicate (Armor S2000) and lithium silicate (Armor L3000). The difference between the two is that a lithium silicate is a lower viscosity and can penetrate denser surfaces easier than a sodium silicate. Lithium silicates will also react faster which is why they are preferred in polishing applications. Both a sodium and a lithium sealer form CSH within the pores.
The primary use of a Densifier should be to increase the surface strength of the concrete. When CSH is formed within the pores, it partially fills the pores and restricts the area in which water and moisture passes through the concrete. Through densification, water and moisture can be reduced. While a silicate has multiple benefits, the amount of water and moisture that a silicate can reduce is not predictable. In some cases, you will get a reduction after two coats and in other cases, it will take several coats. In severe cases where there is a drainage or structural issue, there may be no reduction at all. Silicates are breathable sealers and will always allow for some moisture to pass through and should not be categorized as a moisture mitigation solution.
When it comes to buying silicates, you can purchase them in concentrate (you add water), or pre-diluted. The benefit to purchasing a concentrated solution is that you don't pay to ship water. Silicates are very predictable in their dilution ratios. When under or over diluted, they will not properly perform. Sodium silicates should be diluted with 3-4 parts water, and lithium silicates should be diluted with 1 part water.
Water Repellent Concrete Sealers
Silane-Siloxane blend sealers (Armor SX5000) will form a breathable, hydrophobic barrier within the pores of the concrete causing water and other liquids to bead off the surface. When the bead starts to fade, the concrete still remains protected from below the surface and will continue to protect the concrete for years after the initial application. When the surface of concrete is unable to absorb water, a variety of issues are reduced including concrete spalling caused, concrete dusting, concrete staining, concrete dusting, the growth of mold and mildew, and more.
Silane-Siloxane formulations will vary significantly from manufacturer to manufacturer. Each manufacture uses a very particular blend of solvents, resins and solids. Lower solids solutions (2%-20%) tend not to work as well, or for as long, as a higher solids solution (40%). The maximum life of a Silane-Siloxane water repellent is 10 years, in ideal circumstances. In most cases, Silane-Siloxane sealers will last up to 5-8 years. It is rare for a Silane-Siloxane sealer to last for the full 10 years, and will absolutely not last longer. Don't be fooled by false warranty claims or guarantees.
Silane-Siloxane sealers can be used for a variety of applications, including sealing concrete, brick, stone, and masonry. They have also been proven to reduce the movement of moisture up through a concrete structure and have been linked to increasing the life of many coatings that delaminate from exposure to moisture. Silane-Siloxane sealers will not change the look or color of the concrete and will last for years before the need for a recoat when higher solids (40%) solutions are used.
Acrylic Concrete Sealers
Is it a sealer, or is it a coating? Some manufacturers classify acrylics as sealers because they seal the surface. In actuality, they leave a film or layer over the surface of the concrete and should be classified as a coating. Acrylics should be used if you are looking to add a colored coating, or a clear coating with a matte finish, satin sheen or high gloss.
Acrylic coatings are available in water or solvent based. Water based acrylics tend to not last as long as a solvent based acrylic, and they are hard to maintain. Water based acrylics are very hard to recoat and require several preparatory steps. Solvent based acrylics (Armor AR350 / Armor AR500) last longer than water based acrylics and are very easy to maintain. The use of Xylene, or a blush repair product, will help to restore the appearance of the acrylic, and open up the recoat window to allow for more acrylic to be applied. Solvent based acrylics will last anywhere from 1-5 years depending on the acrylic used, the surface the acrylic is applied to, the amount of surface abrasion endured by the acrylic, how the acrylic was applied, as well as several other factors.
Acrylic Siloxane Sealers
An alternative to a traditional acrylic coating would be a Siloxane infused Acrylic coating (Armor AX25). This type of coating offers superior performance when used in an area where the coating will be exposed to water, such as a salt water or freshwater pool deck. With siloxane infused acrylic coatings, you get the benefit of using a water repellent sealer and an acrylic coating.
Concrete Coatings
Concrete coatings do just that, coat the surface of the concrete. Under this category there are several types of coatings including epoxy coatings, acrylic coatings, Polyaspartic coatings, urethane coatings, and Aliphatic Polyurethane coatings. Which type of coating you require will be dependent on where the coating is applied, how well the coating needs to perform, and how much you want to spend. When it comes to coatings, talk to a technical representative, or view the Tech Data sheets to make sure the coating will meet the specifications for the job.
Acrylic coatings offer superior performance when used in exterior applications. They are one of the few coatings that can survive on an exterior application because of their breathability and UV resistance. An Aliphatic Polyurethane (Armor UTN60) can resist oil and gas, acids and chemicals, scratches and abrasion and will offer superior performance when used on a garage floor. If you use an acrylic on a garage, the coating will soften when oil or gas is spilled. If you use an Aliphatic on exterior pavers, it will peel off in one big sheet. Each type of coating has a particular use and the better you can understand each type, the easier your selection will be.
Coatings & Moisture
Moisture causes coatings to delaminate. Plain and simple, moisture will be your worst enemy. Before applying a coating to a floor with known moisture issues, it is important to either first take care of the moisture, or use a coating designed to perform in moist environments (Armor MM Moisture Mitigating Epoxy).
Sealer Questions
Still have questions? Contact a technical representative at 866-306-0246 X 3.