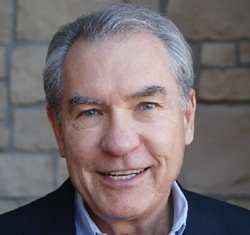 ...the pros, cons, and future expectations for condominiumized ASCs
Springfield, MO (PRWEB) October 13, 2016
Stephen Sheppard, CPA, COE, and founder of Medical Consulting Group's Ambulatory Surgery Center (ASC) division, breaks down the pros, cons, and future expectations for condominiumized ASCs in his most recent article, "ASCs: To Be Or Not To Be Condominiumized," published online in Becker's ASC Review.
According to Sheppard, "The condominium ASC model involves separating a single physical ASC plant temporally among two distinct legal entities." This model may be 20 or more years old, but it has only recently earned the ear of the medical industry media. Based on Sheppard's article, this is likely due to the benefits that condominiumized ASCs may now offer participating practices. However, the medical business consultant warns against jumping into such an untried model without analyzing the potential risks to the practice as well—and there are risks.
Visit BeckersASC.com to read the full article.
To request a consultation with Stephen Sheppard, or another MCG consultant, call (417) 889-2040 or visit MedCGroup.com.
SHEPPARD
Steve Sheppard founded Medical Consulting Group's ASC division in 1998. Since then, he has been involved in the development, management, and syndication of many successful ASCs. Under his leadership, the ASC division has grown to include equity participations and a full range of business and management services, including a medical billing and collections company.