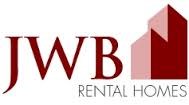 The listings in FL that are now posted on the company website are accurate descriptions and representations of our company owned properties available for rent.
Jacksonville, Florida (PRWEB) October 17, 2013
Locating rental properties in the state of Florida can be an issue for a person without a source of searching outside of a realty company. The http://www.jwbrentalhomes.com company is now listing its condos for rent in Jacksonville, FL online for consumers to view. These listings now include the full rental price for each unit that is available for rent.
The JWB Rental Homes company has added more than 100 properties to its portfolio of homes that are owned and controlled independently in the state of Florida. This company has expanded all of its resources to better assist consumers researching online for immediate housing.
The listed properties for sale include all of the photos and pricing that is essential to view before a decision to rent is made.
This information is not always available through realtor companies who are managing more than one property for a rental partner. The JWB company staff now works daily to update each listing with approximate information for consumers.
"The listings in FL that are now posted on the company website are accurate descriptions and representations of our company owned properties available for rent," a source for the JWBRentalHomes.com company said.
The housing market has expanded in many Florida cities partly due to the improvement in economic conditions. The housing crisis that started in 2008 is now non-existent in many parts of the state and the rental industry is benefiting from the current demand. The housing that is now listed is part of the recently acquired properties in the past 12 months.
"Some landlords, property managers or private owners can complicate the rental process by requiring certain credit scores or other qualifications from renters seeking a home for rent," the source added.
One new way that the JWB Rental Homes company is benefiting from new policy changes is by doing away with the old credit check requirements for each renter. The system now relies on a simple check of background information before approvals are made for any rental property. This is expected to expand the opportunities for credit challenged residents.
Part of the new tools that are accessible for any renter seeking the condos in Jacksonville now available includes online chat services with JWB company staff. Any person who visits the company website now has the ability to receive immediate information without requiring a telephone call to housing support specialists.
About JWBRentalHomes.com
The JWBRentalHomes.com company provides homes for rent inside the city of Jacksonville and surrounding areas in North Florida. Company specialists work daily to acquire new properties and renovate existing properties to ensure each renter receives the best condition homes available. The JWBRentalHomes.com company provides affordable rent prices that can be viewed using the company resources online. New updates to the company website have added chat systems and additional contact solutions for consumers seeking rental information before and after applications are processed. This company owns more than 100 attractive rental properties in the Greater Jacksonville area.