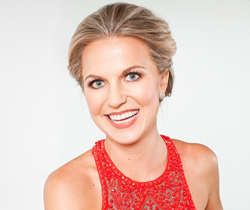 Last year, Miami was ranked the seventh most important city to high-net-worth individuals with more than $30 million in assets
Sunny Isles Beach, Florida (PRWEB) January 22, 2015
A 50-story, residential tower only (no hotel), with 212 condominium units was unveiled in Sunny Isles Beach, Florida.
The oceanfront skyscraper will emerge on 250 linear feet of beachfront property at the south end of Sunny Isles Beach, overlooking Haulover Beach Park, a 99-acre urban park in metropolitan Miami, north of Bal Harbour, Florida. The Ritz-Carlton Residences, Sunny Isles Beach will provide unobstructed, direct ocean views and spectacular views of Miami Beach, including South Beach and Downtown Miami.
Preconstruction of these beautiful condos for sale in Miami Beach have now begun. Sales prices range from $2.2 million for the two bedroom condos to $5.4 million for the 4 bedroom condos. There will be a total of 5 penthouses available for acquisition and final design and pricing will be made available in the coming week.
The Ritz-Carlton Residences, Sunny Isles Beach condominium units are now being offered at first-tier pricing and are being sold in waves according to international demand. The first phase prices are 5-10 percent less than the final listing price, when the sales center officially opens. Investors who participate in this ground floor investing opportunity are getting the best possible price for the condo units, before the building is even built.
"The luxury condo market in Sunny Isles Beach is exploding with an apparently never-ending stream of South American, European, Eastern European and Asian investors, especially Chinese buyers, but also domestic investors from New York for example are flocking to the chic barrier reef island in North Miami Beach and are snapping up luxurious oceanfront properties," stated Katerina Brosda, broker and president of Brosda and Bentley Realtors, a boutique real estate company specialized in high-end Miami real estate sales and marketing.
"It seems that almost every millionaire in the world wants to own luxury oceanfront property in Sunny Isles Beach," Brosda continued. This is not surprising, as Miami outperforms the housing market on a national level and can boast with the No. 1 spot of biggest real estate appreciation among 20 metropolitan cities tracked by the S&P Case-Shiller Index. Metro Miami home prices gained 9.5 percent in October from a year earlier and the average sales price for Miami condos even increased 11.9 percent in November compared to a year earlier. "Last year, Miami was ranked the seventh most important city to high-net-worth individuals with more than $30 million in assets," Brosda remarked, citing the annual global Wealth Report, a commentary on global prime property markets, wealth distribution and investment sentiment published by the real estate brokerage firm Knight Frank.
There are other preconstruction developments in Sunny Isles Beach, which appears to be one of the hottest and most bustling Miami real estate markets, including the Turnberry Ocean Club, Residences by Armani Casa and The Estates At Acqualina.
When asked why to invest into the Ritz-Carlton Residences condos in Sunny isles Beach, Brosda responded: "The Ritz-Carlton Residences are the very latest opportunity, only a few days fresh into the market. Because preconstruction prices are the lowest at any given time of a new development, buyers have instant equity and also receive incentives from the developer. The reason why developers offer preconstruction investment opportunities is to measure the success of their planned project and to test the market if people are willing and able to commit to their development before it is even built. It also allows the developer to shop for financing of the project, as high demand and reservations during the preconstruction phase indicate to a potential lender that the developer will be able to repay the loan in a timely fashion. For the investors' financial commitment they will receive a significant price break from the developer and will also be able to negotiate incentives, for example special finishes or different layouts at no or very little extra cost."
The Ritz-Carlton Residences will be located at 15701 Collins Avenue in Sunny Isles Beach and are planned to be delivered during the summer of 2018.