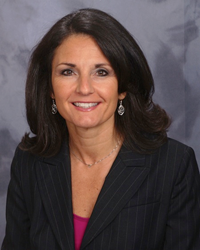 Having systems in place for how to resolve a conflict and rectify a situation is a necessity to maintain that client relationship.
Fairfield, CT (PRWEB) February 27, 2014
What is your conflict resolution style? Advocate, Deflector or Evader? When business conflicts arise, they may be no fault of you or your company; yet they must be corrected quickly. Denise Graziano, President of Graziano Associates, says having a proactive style can be the difference between keeping and losing a client when mistakes happen. Having systems in place for how to resolve a conflict and rectify a situation is a necessity to maintain that client relationship. In the article published in Business2Community, Graziano offers strategies to maintain a client relationship despite a conflict.
Some people handle stress and conflict in life or in business head on; others will find any diversion to avoid conflict. Avoidance in life issues may or may not have consequences, but in business it certainly will have negative ones. If the goal is keeping a client despite minor hiccup or a larger scale problem, the main concern must always be correcting the situation for the client.
There are three main styles to resolving business conflicts. Which are you: the advocate, the deflector or the evader?
The Advocate:

Hears the client.
Assesses the situation.
Apologizes.
Discovers a way to rectify the situation for the client, quickly.
Afterward, reviews the details of why it occurred and how to prevent it a recurrence.
Net result, while the client will not be happy about the problem, they will appreciate being heard, swift corrective action and will likely value you more because they see you as an ally and advocate, whom they need on their team.
The Deflector:

Never admits fault or accepts blame.
Always finds a way to lay blame elsewhere.
May try to help correct the situation, but they will repeat their disinvolvement as the cause.
Net result, the client may be satisfied that they have their situation resolved, but they will not like someone who does not have the integrity to own a mistake. They will look around for other vendors.
The Evader:

May be a wonderful person and great at sales, but if something goes wrong, they are no where to be found.
Inaccessible, unaware of the problem, happy to have someone else on the team correct the issue and run interference with the client because they just do not like confrontation, or unhappy customers.
Net result, the client will no longer trust that they can handle their affairs and they will certainly move on.
While people may have innate tendencies toward one of these styles, learning how to become the Advocate is possible.

Think about how you like to be treated when something goes wrong for you. Foremost, you want to be heard. If a client is displeased because of an error, they have a right to tell you.
View the issue as a problem solving exercise. Find a way to achieve the best solution.
Have great partners in place to help you with your potential industry pitfalls.
Have systems and procedures in place, such as a timeline for resolution, strong team members upon whom you can rely, a designated contact person for the client, who provides regular updates.
Genuinely see yourself on the client's side, and how you are in this together to correct it.
Ironically, owning and rectifying a mistake can be the first step to a very solid business relationship.
A strategic thinker and leader with over 27 years of business experience, Denise Graziano is President of Graziano Associates and author of the forthcoming book Once A Client, Always a Client™, and creator of Client Relationship Mastery™, the formula designed to help sales professionals retain clients in today's competitive business landscape. To have Denise Graziano speak to your corporation or sales team, contact her at 203-254-0195. Please visit http://www.grazianoassoc.com or http://www.clientrelationshipmastery.com for more information.
Graziano Associates is a marketing and promotions firm which helps clients to get the best results from their sales, client relationships, employee motivation, event presence, and trade show performance. Their proprietary trade show analysis helps trade show exhibitors increase leads and sales when they exhibit. Founded in 1992, Graziano Associates is based in Fairfield, CT.