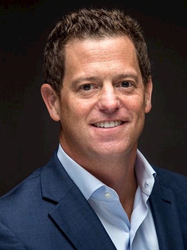 "It is a privilege to be part of an organization that is committed to investing in the evolution of the healthcare industry, bringing game-changing solutions closer to our partners, patients and providers." - Brooks Newman, Chief Strategy & Innovation Officer of Confluent Health Innovations
LOUISVILLE, Ky. (PRWEB) June 06, 2022
Confluent Health is proud to announce the appointment of Brooks Newman to the newly created role as Chief Strategy & Innovation Officer and President of Confluent Health Innovations, LLC. Newman is an accomplished business leader who has been hand-selected to champion strategy and innovation across the organization, driving innovation capabilities and pushing new growth opportunities.
"The Innovation Center was founded with a clear purpose and vision of building future healthcare models that meet people where they are," said Newman. "It is a privilege to be part of an organization that is committed to investing in the evolution of the healthcare industry, bringing game-changing solutions closer to our partners, patients, and providers."
Confluent Health's newly formed Innovation Center, formally known as Confluent Health Innovations, LLC, is comprised of a dedicated portfolio of value-based programs, venture capital investments, digital experiences, and emerging products and services. "By teaming with stakeholders across the enterprise, Confluent Health Innovations will leverage the organization's unique musculoskeletal channels and capabilities in order to further differentiate the company in the marketplace, provide unique value to customers, and execute on investments that drive top-line growth," said Newman.
Confluent Health Innovations is committed to positive disruptive solutions for addressing the musculoskeletal spending in the U.S. and curating customer experiences that are seamless, on-demand, and highly enabled by technology, whether they are a patient, an employer, a payer, or a student. Confluent Health's portfolio companies and customers will receive exclusive access to digital therapeutics, collaborations with the Curable chronic pain app, Walmart Health + Wellness, and BehaVR, and branded care innovations such as the PTNow app, mōviMSK, BackNOW, and The Pain Squad.
Newman previously served as Chief Legal & Compliance Officer and Corporate Secretary at Confluent Health where he was a member of the Executive Leadership Team and a principal advisor on corporate strategy and innovation, mergers and acquisitions, corporate governance, private equity partnership, and corporate finance. Brooks is a veteran of Humana Inc. (DJIA: HUM) where he was Senior Vice President, Deputy General Counsel & Corporate Secretary, and Head of both the Corporate and Government Programs Law Groups. He also served separately as Chief Counsel and Chief Compliance Officer for all of Humana's Medicare Advantage, Part D, Medicaid, Pharmacy, and PBM lines of business. Prior to Humana, he was an attorney for a large national law firm in Chicago representing health care organizations across the country. He is an active member of the national healthcare community where he is a regular speaker and contributor.
"Designing future care models requires an intentional innovation approach, which looks beyond provider solutions and instead considers point solutions, such as developing digital capabilities, accelerating value-based care, and developing new services, products, and partnerships to diversify revenue and enhance existing lines of business," said Confluent Health's CEO, Larry Benz, PT, DPT, OCS, MBA, FAPTA.
Benz further stated, "Innovation is something Confluent is highly invested in because we believe that access to low-cost, quality healthcare, digital therapeutics, and care innovations are truly essential to elevating patient care in every community. Confluent Health leadership is incredibly supportive of Confluent Innovation's initiatives and its mission to be trailblazers in the digital health care space, and we believe Brooks' appointment will help support and further amplify that mission."
###
About Confluent Health:
Confluent Health is a family of physical and occupational therapy companies. We are transforming health care by strengthening private practices, developing highly effective clinicians, innovating new services and technology to improve the quality of care for patients, and lowering costs via more effective treatment, workplace wellness, and injury prevention. For more information, visit goconfluent.com or find us on Facebook, LinkedIn, and Twitter at @confluentfamily.