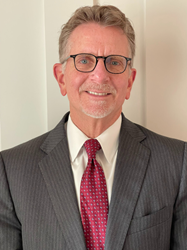 "Our continued expansion is positioning us for the future of healthcare and identifying and retaining top leadership is a key priority for the delivery of continued transformation and extraordinary results in the ongoing evolution of our industry." - Larry Benz, Confluent Health's CEO
LOUISVILLE, Ky. (PRWEB) June 06, 2022
Confluent Health is proud to announce the appointment of John Doyle to the position of Chief Financial Officer in response to the company's continued growth. With over 30 years of healthcare and finance experience, Doyle is a highly experienced financial leader in the healthcare services and managed care industries.
The appointment also sees current CFO, John Thompson ("JT"), named into a newly formed executive leadership role as the Chief Administrative Officer.
In this role, JT will have continued responsibilities leading Confluent Health's managed support teams, including Human Resources, Recruitment, Information Technology, Real Estate, Risk Management and the Project Management Office on behalf of the Company's 44 private practice physical and occupational therapy partner companies, higher education company, Evidence in Motion, occupational health company, Fit For Work, and national Independent Provider Association, PTPN, and Confluent Innovations, LLC.
"Confluent Health's commitment to transforming health care continues to prove wildly successful, resulting in continued growth," said Larry Benz PT, DPT, OCS, MBA, FAPTA, Confluent Health's Chief Executive Officer. "Our continued expansion is positioning us for the future of healthcare and identifying and retaining top leadership is a key priority for the delivery of continued transformation and extraordinary results in the ongoing evolution of our industry," said Benz.
Doyle's extensive accounting and finance experience is the perfect skillset for continuing the company's mission of innovating for the future of healthcare. "John's deep experience in large, multi-site, complex health care companies will be powerful in leading the financial team at Confluent through continued growth," said Benz.
Prior to his most recent role as the Chief Financial Officer at billion-dollar physician-owned healthcare services organization, Steward Health Care Systems, Doyle held executive leadership positions at IASIS Healthcare Corporation as Chief Financial Officer, Chief Accounting Officer and Treasurer, and Senior Manager positions at Ernst & Young where he specialized in healthcare audit and business advisory services. A proven financial executive, Doyle is eager to call Confluent Health and Louisville his new home.
"I am honored to serve as Confluent Health's next CFO. It is a privilege to be part of an innovative organization with a relentless commitment to positive, demonstrated industry disruption. I am excited to join at a time of explosive growth for the company, our partners, and employees. I look forward to working with the Confluent Health family on our continued financial and operational transformation," said Doyle.
Doyle's arrival comes at an exciting time for the company, in which Confluent Health has been building an Innovation Center focused on radical innovation and positive disruptive solutions for addressing the musculoskeletal spend and inefficient care pathways in the U.S. Current initiatives deliver exclusive access to digital therapeutics, collaborations with Curable, Walmart, and BehaVR, and branded care innovations such as PTNow, mōviMSK, BackNOW.
In addition to Confluent Health's outpatient physical and occupational therapy clinic footprint which spans 44 company partners, with 525+ outpatient clinics across 29 states, it also houses higher-education company, Evidence in Motion, who offer post-professional training, house the nation's largest residency and fellowship program, and forge university partnerships in entry-level physical and occupational therapy, and PA programs. Occupational health company, Fit For Work, holds 1,500 workplace safety and injury prevention sites in 48 states, PTPN a national Independent Provider Association, and Confluent Innovations LLC. are also members of the Confluent Health family.
Attracting Doyle to the executive leadership team reaffirms Confluent Health's commitment to supporting its partners with vigorous financial and administrative resources as well as the company's commitment to continued growth.
Doyle assumes his role officially on June 15th, 2022, at Confluent Health's office headquarters in Louisville, KY.
###
About Confluent Health:
Confluent Health is a family of physical and occupational therapy companies. We are transforming health care by strengthening private practices, developing highly effective clinicians, innovating new services and technology to improve the quality of care for patients, and lowering costs via more effective treatment, workplace wellness, and injury prevention. For more information, visit http://www.goconfluent.com or find us on Facebook, LinkedIn, and Twitter at @confluentfamily.