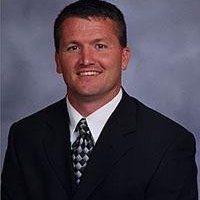 Joining the Confluent Health family, a therapist-owned multi-geographic practice, will allow our clinics and staff to continue our historical growth while keeping patient care top of mind.-- Darin Tucker, Peak PT CEO
LOUISVILLE, Ky. (PRWEB) January 12, 2022
Confluent Health has announced its newest partnership with Peak Physical Therapy (Peak PT), a private physical therapy group with a 12-clinic strong footprint across Idaho and Washington state.
"Since opening our doors in 1999, Peak PT has evolved into Idaho's premier provider of physical therapy care, delivering clinical excellence by attracting and empowering the best talent in the region," says Darin Tucker, PTA, Peak PT CEO. "Throughout the years, our practice has grown to include 10 locations throughout Idaho and two clinic locations in neighboring Washington, all for the convenience of our patients, clients, and referring providers."
"Joining the Confluent Health family, a therapist-owned multi-geographic practice, will allow our clinics and staff to continue our historical growth while keeping patient care top of mind," added Tucker.
Peak PT's partnership brings Confluent Health's clinic footprint to 424 private practice groups in 26 states.
This partnership will allow Peak PT to maintain its existing brands while gaining access to Confluent Health's ecosystem of management services, education, and musculoskeletal health innovations. These services include efficient community outreach, digital innovations, value-based care pathway models, marketing and finance tools, best in brand physical therapy partnerships including the PTPN network, as well as continuing education programs and staff development opportunities such as Evidence In Motion, a nationally recognized residency, Fellowship, and certification education provider in physical and occupational therapy program.
"We are very proud to be bringing such an outstanding group of clinicians into the Confluent Family," says Confluent Health's President and CEO Larry Benz, PT, DPT, OCS, MBA, MAPP. "Darin's approach to specialized patient care and talent development will be a core focus of our new partnership and his entire team's abilities are going to add significant value as we grow together."
"Darin has mastered the integration of bringing together the best clinical talent and delivering the highest quality service and care excellence. In the years to come, accommodating the vast growth and volume of musculoskeletal and chronic pain patients requires proven, hands-on partnerships and we believe Peak PT is perfectly aligned to answer the call."
Combining Confluent Health's experience in operations efficiency and shared management services with Peak PT's patient-centric dedication, culture, and mission will make for a strong match for continuing the best quality patient care, regional growth, and success.
For more information on Peak Physical Therapy, please visit http://www.peakphysicaltherapy.net.
To learn more about Confluent Health, visit http://www.GoConfluent.com.
###
About Confluent Health:
Confluent Health is a family of physical and occupational therapy companies. We are transforming healthcare by strengthening private practices, developing highly effective clinicians, innovating new services and technology to improve the quality of care for patients, and lowering costs via more effective treatment, workplace wellness, and injury prevention. For more information, visit goconfluent.com or find us on Facebook at @confluentfamily.