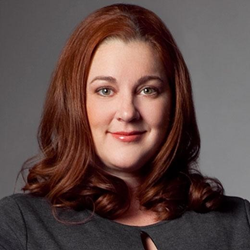 Waltham, MA (PRWEB) April 15, 2015
Who: Elizabeth Lawler, CEO & Co-Founder of Conjur, Inc.
What: RSA Session: "Is DevOps Breaking Your Company's Security?"
Session Description:
High-performing organizations deploy code 30x more often - with 50% fewer failures. This speed correlates with strong business performance, helping to boost 2x an enterprise's productivity, profitability and market share. To keep innovation and speed in an upward trajectory, DevOps teams use the latest tools and processes to scale. But many of these tools lack information security best practices, to the dismay of Security and Compliance teams. Learn how to bring DevOps, Security and Compliance teams together to bridge this gap and forge a transparent and secure enterprise infrastructure for your company.
When: Wednesday, April 22, 2015, 9:10 AM – 10:00 AM (PST)
Where: Moscone Center | West Hall | Room #3004
Booth: Visit us in the South Expo Hall | Booth #S2738
About Conjur, Inc.
Conjur is a privileged access security platform that secures, manages and monitors secrets and access controls for fast-growing cloud and web-based environments. Conjur is valued by DevOps and IT teams in large enterprises that need a seamless, automated way to scale and manage secrets and access control in real-time. Conjur's programmable platform solves three critical infrastructure security growth challenges: Secrets Management, Access Control (SSH) and Software Defined Firewalls.
Clients include Netflix, Genome Bridge, GNS Healthcare, OpenDNS, Puppet Labs, and Rally Software. Founded in 2012, Conjur is based in Waltham, Massachusetts. Investors include Avalon Partners, Amplify Partners and Andy Palmer (Founder of Koa Labs). Visit http://www.conjur.net to learn more and follow us @conjurinc.
# # #