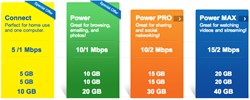 Satellite Broadband.us now offers unlimited phone services and high speed Internet connections in all Connecticut counties at affordable prices.
Hartford, Connecticut (PRWEB) July 24, 2013
Customers throughout all of Connecticut have something to talk about after Satellite Broadband.us (http://www.satellitebroadband.us) introduced cost effective high speed satellite Internet & unlimited phone calling packages allowing them to save 25% to 35% over land line service. The premiere provider of satellite broadband for homes in rural areas now provides voice services along with high speed internet up to 15Mbps allowing those in rural neighborhoods to benefit from high speed internet and voice services offered in a bundled package.
Benefits of Connecticut Satellite Internet and Phone Services:

Does Not Need a Phone Landline
Faster Than DSL and Most Cable Providers
Available Almost Anywhere Where Cable and DSL Are Not
Unlimited Phone Calls Throughout US and Canada
Download Speeds up to 15 Mbps
Upload Speeds up to 2 Mbps
Low Monthly Rate
For more information visit: http://www.satellite.solveforce.com
Satellite Bandwidth service has been on the forefront to ensure its customers in Connecticut get the best Internet solutions. It recently launched new high speed Gen4 power plans to aid users to do more online including surfing the web, videos and talking on the phone. In addition, the company lowered the prices for most of its services to make them more affordable to clients. For instance customers are now able to make international calls at low rates thanks to the launch of international calling savings package. Moreover the price of the new power plans also went down, drawing more clients to seek services from the wireless satellite internet provider.
With the service offered by Satellite Broadband USA, copper lines are not needed or any telecom infrastructure. All services offered is wireless and transmitted from a dish on the roof or an 8 foot pole next to the house and an indoor modem. This satellite service in Connecticut is growing in popularity at a time when local telecom companies are making the decision not to replace the old and problematic copper infrastructure due to the growing interest in wireless phones. This is important to note since DSL is delivered over copper wires so it is a matter of time when this type of service will have increasing amounts of technical issues due to antiquated telecom infrastructure.
Satellite Internet in Connecticut is now available in the following CT Counties:
Fairfield County, Hartford County, Litchfield County, Middlesex County, New Haven County, New London County, Tolland County, and Windham County.
Rural Satellite Internet in Connecticut delivers home phone service over a satellite internet connection. This service is available to all rural homes throughout Connecticut counties with Free features that come with the phone service including Caller ID, Call Forwarding, Call Waiting, and more. With this satellite internet voice service, customers do not need to pay standard pricing for traditional phone service from Local Exchange Carriers (LECs), instead, they have the option to reduce their expenses by 25% to 35% on their monthly Internet service and phone bill. This allows customers in CT to put more money into their savings account each month.
The Satellite Bandwidth Internet unlimited phone service plans use cutting edge Voice-over-IP (VoIP) technology to deliver a home phone service over the customers satellite Internet connection. After service is ordered, customers will receive a self-install kit and device called an Analog Telephone Adapter (ATA) which route their phone calls through their satellite modem and dish. Experts in the industry predict that this service will not only save residential home satellite Internet users money on their phone bills, but will also take market share from local phone companies ultimately benefiting the customer's pocket book.
For more information on satellite service providers, call toll free and speak with a representative today at 1-877-247-5156 or by visiting: http://www.satellitedealer.net