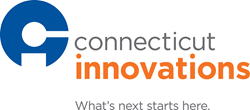 The investment in CyVek helped generate a return for Connecticut Innovations and create jobs—two things that are core to our mission
Rocky Hill, Conn. (PRWEB) November 13, 2014
Connecticut Innovations (CI), the leading source of financing and ongoing support for Connecticut's innovative, growing companies, today announced that Bio-Techne, a company engaged in the development, manufacture and sale of biotechnology products and clinical calibrators and controls, successfully completed the acquisition of a CI portfolio company, CyVek.
Connecticut Innovations invested approximately $2 million in CyVek since 2010 and expects a return of approximately three times that amount.
"The investment in CyVek helped generate a return for Connecticut Innovations and create jobs—two things that are core to our mission," said David Wurzer, executive vice president and chief investment officer at CI. "CyVek's primary operations will remain in Connecticut, which will have a positive economic impact on the state, and the return from this acquisition will allow CI to invest in other innovative companies."
"The acquisition of this young startup company by a reputed worldwide industry leader like Bio-Techne is exciting, impressive and a testament to the value of what we have created," said Per Hellsund, president and CEO of CyVek.
CyVek was founded in 2010 by Kevin Didden and Hellsund, who quickly engaged key team members from CyVera—a successful startup company that was sold to Illumina in 2005. In 2014, CyVek was the recipient of the Connecticut Business Champions award for innovation as well as the Frost & Sullivan award for innovation.
A successful serial entrepreneur, Didden served as chairman of the board at CyVek, sits on the board of directors of CiDRA, and is the former chairman of CyVera. He has worked with CI since 1997; together, Didden and CI have attracted more than $200 million of out-of-state equity funding to Connecticut.
"Our long-standing relationship with Connecticut Innovations has helped to grow nearly 300 high-tech jobs in Connecticut and has generated healthy returns for our companies and for the state," said Didden. "This is the fourth business we've built and sold with the assistance of CI and I look forward to continuing our relationship and serving as a resource for other Connecticut entrepreneurs."
About Connecticut Innovations Inc.
Connecticut Innovations (CI) is the leading source of financing and ongoing support for Connecticut's innovative, growing companies. To maximize the growth potential of each business, CI tailors its solutions and often combines its funds with resources from other financial leaders to provide venture capital and strategic support for early-stage technology companies; flexible loans for established companies with new innovations; grants that support innovation and collaboration; and connections to its well-established network of partners and professionals. Through all these initiatives, CI has helped bring $4 billion in financing to Connecticut companies. The state's most active early-stage investor, CI has created more than 26,000 jobs. For more information on CI, please visit http://www.ctinnovations.com.
# # #