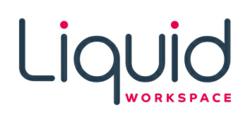 Connection will be offering a richer, more rewarding experience, by adding interactive content to their downloadable brochures.
London (PRWEB UK) 8 July 2013
Flexible workspaces are becoming increasingly popular as workers in many forward thinking companies are being encouraged to work away from fixed desks and furniture in a more collaborative way.
Connection, one of the UK's leading commercial furniture companies have been researching how this affects their business and have created the 'Liquid Workspace' concept to ensure they offer their customers, plus designers and architects, a service and a product range that reflects these changes.
They have refreshed their brand identity to bring the Liquid Workspace identity more to the fore, but have been careful not to create unnecessary 'noise' within their branding.
They have added a Liquid Workspace name style to their main communication materials and will be writing and posting regular updates on 'Liquid Thinking' and their latest case studies on their blog.
A fresh new look for product brochures
Over the coming months, Connection have a number of exciting new product launches and updates to their existing product ranges, so they have given their brochures a fresh new look, and indicated where the products come under the Liquid Workspace range, by adding the updated name style to the brochures as part of the distinctive product forward new design for the covers.
New interactive content for tablet computers
In response to the increasing number of people who are viewing product brochures on tablet devices, Connection will be offering a richer, more rewarding experience, by adding interactive content to their downloadable brochures. The brochure for their award winning Why Chair will be the first in the suite to include links to assembly and operating instructions videos. Adding this type of content is a proven technique to make this type of communication more useful for everyone who is either considering or has bought Connection products.
Connection products featured in global projects
The Moscow Credit Bank had a brief to create a welcoming customer friendly environment and Connection's Horizon seating system was chosen as the perfect way to provide a sleek and contemporary central seating area. It is testament to Connection's design and manufacturing quality that their products are now being specified in such a prestigious global project such as this.
BFI chooses Connection for viewing booths
Connection products products have also been specified By the BFI in Scotland. Their Hive Two modular system was specified, with integrated screens, to create acoustic booths in the refurbished Bridgeton Library in the iconic Olympic Theatre site in Glasgow. These booths create the perfect viewing experience within the first ever BFI Mediatheque in Scotland.
About Connection:
"Connection is a UK based contemporary furniture design and manufacturer, established in 1995. We continually invest in and work closely with some of the best furniture designers in the UK and Europe to develop new products. They are all partners of Connection and we work together. With the progression of these relationships, we are quick to respond to the ever changing demands of the contract furniture industry. "
For more information, visit http://www.connection.uk.com.