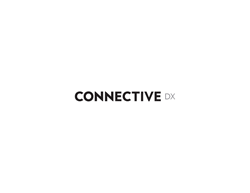 "Our focus is on helping organizations grow to deliver amazing experiences in a digital age," said Paul Williams, Connective DX president and co-founder.
Portland, Ore. and Boston, Mass. (PRWEB) April 07, 2015
Connective DX—formerly ISITE Design—a digital experience agency and creators of the Delight Conference, today announced the company has rebranded and is offering new digital enablement services designed to provide clients with the resources and training to own their organization's long-term digital success.
Building on its 18-year history, Connective DX is now expanding beyond its core digital strategy, experience design and technology services to address the emerging need for organizations to build more sustainable, customer-centric digital capabilities. Its new digital enablement offering includes organizational assessments, training, and staffing and recruiting services.
In a traditional agency-client engagement, clients need to rely on an agency's services in order for both parties to prosper. However, IDC predicts that by 2016, 50 percent of large high-tech marketing organizations will create in-house agencies.
"The agency-client relationship is not going away, but it needs to evolve," said Jeff Cram, Connective DX co-founder and chief strategy officer. "Today, digital represents the most essential connections between a company and its customers. This reality changes the way organizations invest in capabilities, organize teams, and rely on external partners."
It may seem counter-intuitive for an external agency to recommend internal hiring, but a recent survey from eMarketer validates the digital skills gap that exists inside organizations. Executives identified marketing operations/technology, digital engagement, and strategy and planning as the top three areas where they needed to develop internal skills and capabilities.
Connective DX supports this approach through long-term strategic relationships with organizations including BMC Software, Oregon Health & Science University, and KinderCare.
"Our partnership with Connective DX is different than a typical agency relationship because they are set up to collaborate as if they are part of our internal team," said Crystal Miller, marketing manager at Knowledge Universe (parent company to KinderCare). "This approach has been very successful, enabling us to work toward creating truly great experiences for our customers and drive meaningful business outcomes."
Along with the shift to empower organizations with better digital capabilities, the agency maintains a critical focus on customer experience. This is what Forrester Research refers to as the "Age of the Customer," about which David M. Cooperstein wrote, "the only sustainable competitive advantage is knowledge of and engagement with customers1."
Connective DX created its new brand and capabilities to stay ahead of the significant evolution of its clients' needs over the last two decades. Digital has fundamentally changed the way consumers make decisions, which requires a new way of thinking about marketing, customer experience and relationships.
"Our focus is on helping organizations grow to deliver amazing experiences in a digital age," said Paul Williams, Connective DX president and co-founder. "These experiences depend on the entire organization, not just the marketing department. Creating digital experiences people love has been in our DNA from the start."
About Connective DX
Connective DX is a digital experience agency that helps organizations embrace the power of digital, align around the customer, and take control of their future. The company, founded in 1997, serves organizations globally from its offices in Portland, OR and Boston, MA. Clients include BMC Software, Oregon Health & Science University, Columbia Sportswear, Banner Bank, and KinderCare. The agency also organizes the Delight Conference, established in 2011 to gather and inspire leaders focused on creating experiences people love.
1"Competitive Strategy In The Age Of The Customer," October 10, 2013 by Forrester Research and authored by David M. Cooperstein.
Additional Quotes
Robert Rose, Digital Clarity Group analyst and author of "Experiences: The 7th Era of Marketing," also sees the role of marketing becoming more customer focused: "Marketing departments are currently working separately to create more digital experiences than ever before, but what must change is the structure of the strategy that delivers a connected and consistent digital experience." said Rose. "How does a brand start to fundamentally change its approach so that digital becomes something infused into every customer experience? The answer to that question will truly help a business navigate disruption."
"The line between the brand, marketing, and customer experience (CX) disciplines has blurred as people gain access to companies and products on their own terms," Forrester Research wrote in its report, "The Convergence Of Brand, Customer Experience, And Marketing" (December 17, 2014). "This requires an explicit architecture for the way brand, customer experience, and marketing work together to express the company's promise."
Client quotes
"Disruptive forces such as big data, mobile, social, and advanced analytics tools are forcing companies to re-evaluate the way they're using digital. You have to rethink your digital strategy to account for all these forces or your business will not survive," said Mark Fries, principal strategic marketing manager at BMC Software.
"Digital enablement is not just about putting the right systems and tools in place, but also understanding the experiences our customers and prospects have across all channels of interaction and being able to support that with our internal resources," said Dawna Olsen, sr. director, corporate marketing at Epicor.