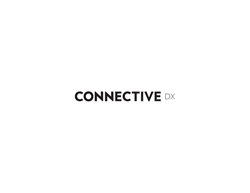 "We believe it's time for organizations to start owning their digital future," said Andrew McLaughlin, vice president of Digital Enablement at Connective DX.
Portland, Ore. (PRWEB) April 07, 2015
Connective DX—formerly ISITE Design—a digital experience agency and creators of the Delight Conference, today announced Andrew McLaughlin as vice president of Digital Enablement, a position created to lead the agency's new Digital Enablement service offering.
McLaughlin, an 11-year veteran of Connective DX, brings more than two decades of agency management and leadership experience to the role, which will oversee the agency's framework, tools and staffing services, all designed to help organizations take control of their digital future.
The agency created the new service offering as an expansion of its core digital strategy, experience design, and technology capabilities. The new services help organizations identify and improve gaps in key competencies required to thrive in the digital age.
"Most organizations understand that digital plays a core role in realizing their business strategy today," said Paul Williams, Connective DX president. "Failure to develop these critical competencies holds organizations back from achieving their full potential and, worse yet, leaves them vulnerable to competitors."
The new Connective DX digital enablement offerings include a proprietary DX7 assessment framework established from third-party research and the agency's consulting experience over two decades. Also included are recruiting and staffing services that help organizations identify and place key internal roles required for long-term success.
"We believe it's time for organizations to start owning their digital future," McLaughlin said. "This requires a different type of agency relationship. One that can meet the immediate digital needs across the organization, while also helping to recruit and retain talent, adopt the right tools and develop training programs for sustainable success."
Helping organizations address the digital skills gap is a crucial—and often overlooked—component in an organization's ability to successfully carry out its long-term digital strategy. In a December 2014 Forrester Research report on digital customer experience delivery platforms, 58 percent of those surveyed cited a "shortage of appropriate skillsets" as one of the top three pain points in digital experience projects.
Connective DX partners with forward-thinking organizations in the healthcare, technology, financial services, and other customer-centric markets to help create experiences their customers love.
Its more than 12-year relationship with Oregon Health & Science University (OHSU) includes helping the healthcare leader, which has more than 14,000 employees, to perform a comprehensive review of its staffing, technology, and digital capabilities. This resulted in establishing a new 20-person internal Web Strategies group. Over the course of multiple programs, Connective DX helped OHSU build necessary internal capabilities, and also accelerate designing and building new digital experiences that patients and users both expect and need. This partnership enabled the organization to better embrace and support the change needed for digital initiatives to make the largest impact possible.
In 2014, BMC Software worked with Connective DX on a global website re-launch that has resulted in a 67 percent increase in marketing-sourced pipeline for contact requests on BMC.com. Using the customer-centric content strategy, experience design, web analytics, and tools that Connective DX developed, BMC is now improving other areas of its website on an ongoing basis. And using an open-source framework for front-end development that Connective DX developed, they're able to make those changes much more quickly.
"Owning our digital future is about being empowered to make decisions based on what's good for our company, rather than factors like platform or availability or location," said Mark Fries, principal strategic marketing manager for BMC. "It means I can work with my team, figure out what makes sense for our customers, put together a plan, and execute it."
Banner Bank worked with Connective DX to bridge the gap between what customers experienced in their local bank branch and the digital experience they had on the website. Connective DX also empowered Banner Bank employees with the training and tools to maintain and grow the site themselves.
"The new CMS [content management system] is easy for the entire marketing team to use," said Tammi Olund, integrated marketing manager for Banner Bank. "We now have a great tool, as well as a design and content structure, that ensures our updates remain on-brand and consistent with our branches."
To learn more about Connective DX Digital Enablement services, visit ConnectiveDX.com/our-work/digital-enablement.
About Connective DX
Connective DX is a digital experience agency that helps organizations embrace the power of digital, align around the customer, and take control of their future. The company, founded in 1997, serves organizations globally from its offices in Portland, OR and Boston, MA. Clients include BMC Software, Oregon Health & Science University, Columbia Sportswear, Banner Bank, and KinderCare. The agency also organizes the Delight Conference, established in 2011 to gatherer and inspire leaders focused on creating experiences people love.
Media Contacts:
Connective DX
Carmen Hill
503.972.3579
chill(at)connectivedx(dot)com
McClenahan Bruer
Tarah Hartzler
503.546.1014
tarah(at)mcbru(dot)com