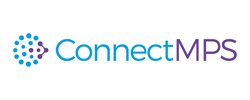 "ConnectMPS comes at a time when the biopharmaceutical community is facing a lack of patient-reported outcomes and experiences — information that is critical to therapeutic development and eventual drug approval," - Mark Dant
Silicon Valley, Calif (PRWEB) July 21, 2016
PatientCrossroads and 22 patient advocacy foundations worldwide have announced the launch of the ConnectMPS patient registry at the 14th International Symposium on MPS and Related Diseases held recently in Bonn, Germany. Initially launched in 2014 with a focus on mucopolysaccharidosis (MPS) III, known as Sanfilippo syndrome, the registry program has expanded from two advocacy organization partners — Jonah's Just Begun and Ben's Dream — to include 22 national and international advocacy partners for all major forms of MPS through a partnership with the National MPS Society.
ConnectMPS is designed to better understand the medical history and impact of MPS and mucolipidosis (ML) by collecting information directly from the MPS patient community. MPS is a classification of rare, debilitating disorders and often medical information and resources are limited. This program is the first-of-its-kind online patient-centered registry available to patients living with all forms of MPS and ML.
In this network, patients contribute their health information through a secure website, enabling comparison across all known subtypes of MPS-related diseases. The de-identified data are then shared with research investigators and companies working to develop new treatments.
"ConnectMPS comes at a time when the biopharmaceutical community is facing a lack of patient-reported outcomes and experiences — information that is critical to therapeutic development and eventual drug approval," said Mark Dant, executive director of the National MPS Society. "By collaborating in this pan-disease program, MPS organizations can demonstrate their commitment to working collaboratively to help locate treatments for MPS and ML."
"MPS is so rare that little funding was available to invest in the basic science needed to identify drug candidates, so families raised funds to support early research into treatments for our sons and daughters," said Jill Wood, treasurer of Jonah's Just Begun. "Hope for new treatments is on the horizon, and now we have the opportunity to build a research-ready community that is dedicated to accelerating the therapeutic development process."
ConnectMPS Aggregates the Voice of the Patient Across All Networks
Any organization with an interest in MPS can partner with ConnectMPS and promote the program to their community. Built on the PatientCrossroads CONNECT platform, the registry provides a secure portal for patients to contribute, view and share data, while safeguarding their privacy. Data are collected over time, giving investigators a unique perspective on what it means to live with MPS and novel mechanisms to engage patients in research studies and long-term follow-up programs.
"ConnectMPS is a game-changer for MPS patients, researchers and biotechnology companies," said Kyle Brown, CEO, PatientCrossroads. "We are witnessing a paradigm shift in rare disease drug development that was not possible prior to the emergence of a collaborative patient-centric model. With today's technologies, patients are empowered to contribute data that can advance research in a meaningful way and improve the lives of all individuals living with rare disorders."
Any person diagnosed with an MPS-related disorder can register for ConnectMPS, including all forms of MPS and ML. To join, visit http://www.connectmps.org.
About the National MPS Society
The National MPS Society exists to find cures for MPS and ML. We provide hope and support for affected individuals and their families through research, advocacy and awareness of these devastating disorders. MPS and ML are genetic lysosomal storage diseases (LSD) caused by the body's inability to produce specific enzymes. These diseases cause progressive damage throughout the body, affecting the heart, bones, joints, respiratory system and central nervous system. For information on MPS and ML, please visit http://www.mpssociety.org.
About PatientCrossroads
Patient Crossroads is a patient-centered data company in Silicon Valley with an innovative business model that optimizes the search for better treatments for diseases. We aggregate and curate data to amplify the voice of patients. Our secure, cloud-based, multilingual platform enables users to conduct targeted studies and quantify value during every phase of drug development and commercialization.
We deliver patient insights faster, and for far less, than traditional registries and CRO organizations. Our approach fosters ongoing patient engagement. We make personalized medicine and pan-disease research possible. Since 2007, we have developed programs for more than 400 diseases through our work with over 100 advocacy groups, NIH, PCORI, biotech and pharma companies. For more information, visit http://www.patientcrossroads.com.