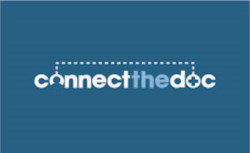 Burnaby, BC (PRWEB) December 11, 2013
We are proud to announce that Burnaby Dentist, Dr. Benny Yee, of the Simon Fraser Dental Centre, has teamed up with Connect the Doc to provide Burnaby and Coquitlam residents with access to quicker dental care.
"We are thrilled to announce the expansion of Connect the Doc for Dentists into Burnaby," says Nadeem Kassam, founder of Connect the Doc. "There has been an increase in demand for short-notice dental appointments in Burnaby, and Dr. Yee's new partnership with Connect the Doc, will give patients quicker access, to solve their healthcare issues. Dr. Yee has an amazing track record and is easily accessible to help Simon Fraser University students, and patients in the surrounding areas."
Located at Simon Fraser University's Cornerstone building, the clinic is warm and inviting to students and non-students alike, seeking dental treatment. Dr. Yee graduated from the University of Alberta, and brought his dental expertise to Burnaby's Simon Fraser campus. His team uses the newest and most innovative techniques to provide his patients with the highest quality and most reliable care in a comforting environment.
About Connect the Doc:
Connect the Doc is a Vancouver-based technology company that helps connect people that need short notice healthcare appointments with practitioners that have last minute availabilities. Currently, appointments can be booked with a Vancouver dentist, physiotherapist registered massage therapist, chiropractor or skin care specialist. With Connect the Doc's recent expansion, a variety of healthcare appointments can be booked in North Vancouver, West Vancouver, Burnaby, Coquitlam, and Richmond.