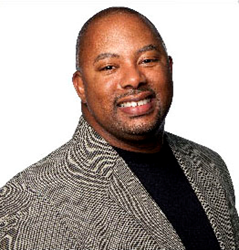 To me, their approach represents early-stage business disruption regarding supplier diversity, and that is very positive.
Mason, Ohio (PRWEB) July 09, 2014
ConnXus Inc., the Mason, Ohio-based online diversity procurement platform, has announced a ground-breaking partnership with the San Diego-based Council for Supplier Diversity that will allow the Council to grow its reach and significantly expand economic opportunity for members and buyers associated with the organization.
The Council for Supplier Diversity (formerly the San Diego Regional Supplier Development Council) has more than 200 minority and service-disabled veteran business enterprises and more than 50 corporate members. It also provides business and technical assistance to certified minority business enterprises.
The partnership is the first of its kind for ConnXus, which historically has linked diverse suppliers with FORTUNE 2000 companies interested in doing business with minority and women-owned businesses. The relationship with the Council is different. ConnXus will help the Council manage supplier diversity and marketing for its members and buyers, and offer members and buyers access to thousands of diverse buyers and suppliers in the ConnXus data base.
Ronald B. Garnett, president and CEO of the 15-year-old nonprofit Council, sees an even greater impact. ConnXus' supplier diversity technology solution is a tool the Council will use "to enhance our strength in the marketplace," he said. Garnett said the partnership supports the organization's business model that seeks to add economic value to the supply chain while increasing economic opportunities for the diverse business community.
"The ConnXus data base will allow us to more effectively communicate up, down and sideways," Garnett said. "We want to facilitate solid connections, economic opportunities and advancement. Simply put, we need to grow the economic pie to help our suppliers broaden their business relationships and create economic fuel to power underserved, diverse communities."
Daryl Hammett, ConnXus Chief Operations Officer, said the partnership with the Council holds great promise for the future of supplier diversity and is a driver of economic development.
"I applaud the Council for Supplier Diversity for really looking to add value for its members in a new way. To me, their approach represents early-stage business disruption regarding supplier diversity, and that is very positive," Hammett said. "The Council shares our own philosophy that supplier diversity drives economic development, and that if we assist in the expansion of diverse businesses, we will have a positive impact block by block, city by city and throughout the nation."
Garnett agrees and sees the technology and marketing services provided by ConnXus as a strategic advantage for the organization.
"It's not just about companies reaching diversity goals, but expanding economic opportunity in a broad and sustainable way," Garnett said. "Companies must be completely open, and look objectively at their supply chain to see where opportunities match up with the services available in the community. This new partnership with ConnXus will help us expand the success of our supplier diversity efforts."
###
About ConnXus
Headquartered in Mason, Ohio, ConnXus helps grow small, woman- and minority-owned businesses by connecting them to Fortune 2000 corporations seeking a competitive edge through supplier diversity. Our membership-driven platform champions quality buyer and supplier relationships through bid, marketing and direct communication opportunities. Learn more about the power of ConnXus and its diversity goals in this video. Also, connect via Twitter, LinkedIn, YouTube and Facebook.
About the Council for Supplier Diversity
Established in 1999, is a nonprofit organization. The Council for Supplier Diversity represents the corporate outreach to the Diverse Supplier community. It is our purpose to facilitate business opportunities and market share growth for minority, woman and service disabled businesses through the interaction with our corporate members.