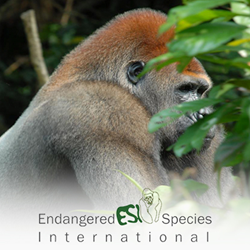 Human induced mass species extinction is an appalling reality that we as a community and human beings must address. Our agency is vested in supporting Endangered Species International by raising awareness and impacting change
San Francisco, CA (PRWEB) July 05, 2017
Sam & Associates Insurance Agency, a California based consultancy offering asset protection assistance and financial planning services to families and business owners in the greater San Francisco region, is joining Endangered Species International for a year-long charity event aimed at preventing mass species extinction.
The mission of Endangered Species International is to work against the growing trend of human-induced mass species extinction, as well as preserving natural habitats and the countless threatened species that call them home. The charity event will raise awareness of the erosion of natural habitats and the extinction of unique species and provide scientific information that explains why this process is harmful to humans as well as animals.
"Now more than ever we must come together as a community and say enough is enough. Human induced mass species extinction is an appalling reality that we as a community and human beings must address. Our agency is vested in supporting Endangered Species International by raising awareness and impacting change," says the principal agent and founder of Sam & Associates Insurance Agency, Yumi Sam.
The Sam & Associates team has already established a local presence over social media and email, and plans to continue operating in over online channels to generate public support for the ongoing event. The firm will also be publishing a cover article outlining the goals of the event which is scheduled for immediate release in a new issue of the Sam & Associates online magazine "Our Hometown": http://www.agencysam.com/Our-Hometown-Magazine_41.
Yumi Sam and her team are long time members of the interstate "Agents of Change" charity support coalition. As dedicated affiliates of this group, Sam & Associates will be selecting and working with new San Francisco area charitable organizations regularly.
All readers interested in learning more about the work of Endangered Species International, and those who want to join Sam & Associates to be part of the charity drive to prevent further erosion of natural areas, are encouraged to visit this page: http://www.agencysam.com/Protecting-and-Preserving-Biodeversity_24_community_cause. A full roster of past charity efforts undertaken by the Sam & Associates team is available for review on the firm's Community Causes outreach page: http://www.agencysam.com/community-cause.
About Sam & Associates Insurance Agency
As a Personal Finance Representative in San Francisco, agency owner Yumi Sam knows many local families. Her knowledge and understanding of the people in her community ensures that clients of Sam & Associates Insurance Agency are provided with an outstanding level of service. Yumi and her team look forward to helping families protect the things that are most important - family, home, car and more. Sam & Associates Insurance Agency also offers clients a preparation strategy for achieving their financial goals. To contact an expert at Sam & Associates, visit http://www.agencysam.com/ or call (415) 665-0181.