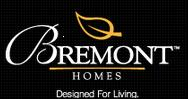 The estates within Kings Manor are tucked away and secluded and offer a private lifestyle that is still very accessible to urban amenities
Toronto, Canada (PRWEB) February 10, 2015
Bremont Homes (http://www.BremontHomes.com), the Greater Toronto Area's finest home building company, is announcing its new Kings Manor Estates project in Brampton.
Fresh off the success of its Noblewood Estates and Crown of Creditview homes in Brampton, Bremont Homes is working on a new project. The Kings Manor Estates will also be in Brampton, situated within the exclusive Creditview community beside El Dorado Park and the Lionhead Golf & Country Club.
"The views are absolutely stunning," says Gary Breda, president of Bremont Homes. "The estates within Kings Manor are tucked away and secluded and offer a private lifestyle that is still very accessible to urban amenities."
Breda explains that with the quality of work being put into building these custom homes, which include luxury finishes and granite, marble, and hardwood floors, potential homeowners would expect these residences to be out of reach. However, despite the luxury-style living that partly gives the Kings Manor Estates their appeal, the homes are actually quite affordable.
"Registering for the Kings Manor Estates now provides more freedom in choosing a precise location and design, so the earlier the better," Breda concludes. "At Bremont Homes, we always encourage potential home buyers who recognize they have a strong interest in our properties to get on board early so they can actually dictate some of the design concepts and have a better choice at lot location."
To register for the Kings Manor Estates, visit http://www.MyBremont.ca/register/?cid=4 and fill out the provided online form.