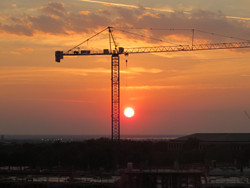 This course was one of the best audit classes taken in a long time. Valuable and relevant.
Dallas, Texas (PRWEB) February 26, 2016
The Construction Audit and Cost Control Institute (CAACCI) offers seminar participants the opportunity to learn key cost avoidance and cost recovery strategies. "Effective Auditing of Construction Activity" is a two day course that covers construction audit strategies and techniques to enhance an organization's ability to effectively audit and control construction costs.
Who Can Benefit From This Learning Experience
Owner organization representatives who are involved with auditing or administering construction activity including:

Owner's construction audit representatives (internal audit and/or external consultants)
Owner's construction management executives, project managers, contract administrators, construction contract accountants, procurement representatives and/or legal representatives
Types of Contracts Covered
The course will emphasize effective construction audit strategies and construction cost control techniques for projects involving the use of the following types of construction contracts:

Cost plus fee - Construction Manager at Risk - Guaranteed Maximum Price (GMP) contracts
Cost plus fee - Design-Build GMP contracts
Cost plus fee contracts with General Contractors (with or without a GMP)
Cost plus fee contracts with major subcontractors/trade subcontracts (with or without a GMP)
Lump sum and/or Unit price trade subcontracts or prime construction contracts
Course Outline

Introduction to Effective Auditing of Construction Activity
Cost Plus and Time and Material Contracts - Typical Overcharges
Auditing Construction Change Orders
Auditing Lump Sum or Unit Price Contracts
Learning Objectives
Owner's Construction Auditors will learn specific "how to" techniques for conducting effective audits of their organization's construction activity, such as:
1. Issues to consider to help your organization avoid making costly mistakes when entering into construction contract agreements
2. Key steps to ensuring the best value is received when the CM/GC contracts with subcontractors
3. Critical process to ensure subcontractor change orders are fairly priced
4. Process to control costs related to materials purchased by the contractor
5. How to structure your contract to ensure you do not overpay for contractor owned equipment
6. Possible overcharges for third party equipment to watch out for
7. How to avoid making excessive payments for subguard and/or contractor controlled insurance programs
8. Methods to effectively minimize the loopholes in contracts that create opportunity for contractors to realize excessive hidden profits
9. Management/construction audit partnering strategies to ensure construction cost controls are working as anticipated to benefit the project
10. Owner's Project Managers will learn specific key control points that will increase their ability to manage the costs of their construction projects
11. Owner's Project Managers will learn how to effectively partner their construction auditors to more effectively control the costs of their construction projects.
Seminar Leader
Rich Townsend is President of The Construction Audit & Cost Control Institute, Inc. and a member of the consulting firm R. L. Townsend & Associates, LLC. For over 20 years, Mr. Townsend has been providing professional development training for Owner auditors and Owner construction management representatives for a wide variety of organizations and industries throughout the United States and Canada.
CPE
Earn 16 CPE hours upon completing this 2-day course.
"Effective Auditing of Construction Activity" Dates
April 25-26 in Las Vegas
June 28-29 in Dallas
The Construction Audit and Cost Control Institute, Inc. (CAACCI) is a resource for sharing information and solutions for today's challenges in construction auditing and construction cost control. CAACCI members include project management and construction audit representatives from a wide range of private and public organizations throughout North America. http://www.caacci.org