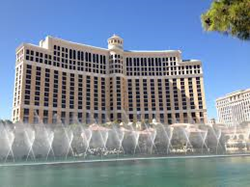 $50 Early Registration Discount until October 7
Dallas, Texas (PRWEB) September 24, 2015
The Construction Audit & Cost Control Institute (CAACCI) offers construction audit and fraud training that enhance your organization's ability to effectively audit and control construction costs. These seminars provide an opportunity for attendees to discuss solutions for today's challenges in auditing and controlling construction costs. Participants of these courses have reported success when applying lessons learned in these seminars in their construction project(s).
Effective Auditing of Construction Activity
December 7-8, 2015 (Bellagio - Las Vegas, NV)
Rich Townsend, CEO of the consulting firm R. L. Townsend & Associates, will lead "Effective Auditing of Construction Activity." This two-day seminar provides auditors with insight on how to partner with their management teams to conduct effective audits of their organization's construction activity. Specific "how-to" construction audit techniques and other industry specific information will enhance attendees' ability to identify and develop potential cost avoidance and cost recovery. The course will also help auditors identify opportunities for key process improvements and contract administration.
Construction Audit Seminar Detailed Information
16 CPE Hours
Early Registration Discount (expires October 7) = $1,145
Construction Fraud: Detection, Prevention & Response
December 7-8, 2015 (Bellagio - Las Vegas, NV)
Recognized authority on fraud-related training Courtenay Thompson, President of Courtenay Thompson & Associates, will direct "Construction Fraud: Detection, Prevention & Response." This construction fraud seminar provides solutions. Protection against construction fraud is more than assuring accurate billing. Fraud may involve trusted insiders in collusion with contractors, or it may be the contractors themselves, as in recent bid rigging cases. Fraud can impact projects from start to finish. Corruption, kickbacks, conflicts of interest, performance issues, and predatory billing practices are common forms of construction fraud. Political considerations and relationships combine with the very nature of construction projects to make fraud difficult to detect and even harder to handle. This course raises awareness and provides practical tools for prevention, detection and response.
Construction Fraud Seminar Detailed Information
16 CPE Hours
Early Registration Discount (expires October 7) = $1,145
The Construction Audit and Cost Control Institute, Inc. (CAACCI) of Dallas, Texas was created in 2008 by R. L. Townsend & Associates and Courtenay Thompson & Associates as a resource to share information and solutions for today's challenges in construction auditing and construction cost control. CAACCI members include project management and construction audit representatives from a wide range of private and public organizations. Visit our web site to register for any seminar. http://www.caacci.org