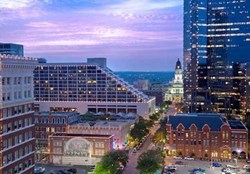 $100 early registration discount until September 30.
Dallas, Texas (PRWEB) August 31, 2013
Construction audits are performed by many organizations as an integral part of their construction cost control program. However, there are still many organizations who do not audit the books and records of their construction contractors. It is the rare organization that has not experienced problems with at least some of their construction projects. These problems range from cost overruns and project failure to bribery and corruption. Effective auditing of construction activities provides insight into what is really going on, provides a basis for correction and sometimes results in cost recoveries. Some benefits of auditing construction contracts and contractors include:

Insight into what is really happening. Owner management benefits from an objective, independent look at both construction performance and administration. A thorough audit can identify problems with billings and the work itself.
Better understanding of relationships with contractors. Owners benefit from knowing who their contractors are and how they interact with owner representatives. Today good stewardship includes protecting against bribery and corruption in both the public and private sector. Research, visiting contractor offices, and review of contractor books and records can disclose contractors and subcontractors bribing on behalf of the owner, kickbacks to contractors or owner employees, FCPA violations and inappropriate entertainment. Owners with DBE or MBWE programs have discovered their contractors were not the ones actually doing the work.
Cost recovery. Some organizations with significant capital expenditures consider auditing contracts an integral part of their culture. Experienced construction auditors report disallowing costs of about 1%. At the 2012 Best Practices Workshop two organizations reported actual cost recoveries of $26 million and $100 million over five years.
Construction contracting process improvement. Problems identified by auditors can provide management the opportunity to look at real causes. Critical consideration of causes can result in improvements in designing the work, making the deal and contracting, monitoring the work itself and handling pay requests, change orders and contract claims.
Earlier identification of problems. Don't wait to discover problems when they are too large or too serious to be ignored. Identifying issues early gives owners the opportunity to minimize impact.
Comfort of knowing construction costs have been reviewed. Most owner executives lack the in-depth knowledge and experience to identify subtle problems in construction work and billings. An effective audit can provide comfort that the costs have been looked at.
Click here for a more detailed agenda.
This workshop is designed to provide committed construction audit and construction project control professionals with the opportunity to explore specific challenges and collaborate with colleagues. Last year's Workshop achieved our total planned maximum attendance. Participants included construction project control representatives, CFO's, construction directors, construction project managers and construction auditors.
Venue:
The Workshop will be held at The Worthington Renaissance Hotel in Fort Worth. The Worthington is Fort Worth's original AAA Four-Diamond luxury hotel. Located in the heart of Downtown in historic Sundance Square, our hotel in Fort Worth, TX is just minutes from the Fort Worth Stockyards, the Museum District, Cowboys Stadium, Texas Motor Speedway, DFW Airport, Amon Carter Museum and Texas Christian University (TCU). Please note: our group rate of $169.00 is only guaranteed until 11-18-2013.
Workshop Facilitators:
Rich Townsend
Rich Townsend is CEO of the consulting firm R. L. Townsend & Associates, Inc., which provides construction audit and cost control consulting services for Owner organizations in the United States.
For over 20 years, Mr. Townsend has been providing professional development training for Owner auditors and Owner construction management representatives for a wide variety of organizations and industries throughout the United States and Canada. His seminars entitled "Controlling Construction Costs" and "Effective Auditing of Construction Activity have been presented in affiliation with Courtenay Thompson & Associates.
Mr. Townsend is a Certified Construction Auditor (CCA) and a Certified Internal Auditor (CIA). He is a graduate of Waynesburg College (Waynesburg, Pennsylvania) where he obtained a Bachelor of Science Degree with a major in accounting.
Courtenay Thompson
Courtenay Thompson is a recognized authority on fraud-related training for internal auditors, management and investigators and the founder of Courtenay Thompson & Associates. Since entering the educational consulting field in 1981, he has written and presented courses for corporations, government and professional associations worldwide.
He is the co-developer of courses on audit and control of construction costs, and has developed and presented courses on purchasing fraud and contract auditing. His courses are known for providing practical approaches to real problems.
Mr. Thompson's experience prior to consulting includes public accounting, audit supervisor for consumer financial services for a large retailer, and director of auditing for a life insurance company.
Mr. Thompson received his BBA and MBA degrees from Southern Methodist University and is a Certified Public Accountant. He is a member of various accounting and auditing professional associations.
About The Construction Audit and Cost Control Institute
The Construction Audit and Cost Control Institute, Inc. (CAACCI) of Dallas, Texas was created in 2008 by R. L. Townsend & Associates and Courtenay Thompson & Associates as a resource to share information and solutions for today's challenges in construction auditing and construction cost control. CAACCI members include project management and construction audit representatives from a wide range of private and public organizations. For more information, visit http://www.caacci.org.