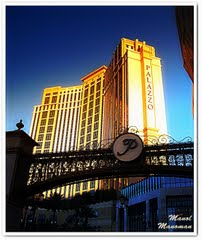 Register during October to save $50 off the regular registration fee.
Las Vegas, NV (PRWEB) September 30, 2014
The Construction Audit and Cost Control Institute (CAACCI) will be hosting our third annual advanced content Construction Audit Best Practices Roundtable and Workshop December 10-11, 2014 in Las Vegas. Workshop facilitators will include Rich Townsend and Courtenay Thompson, both leaders in construction audit and fraud training.
The Workshop allows committed construction audit professionals the opportunity to explore specific challenges and to collaborate with colleagues. Selected participants will share their expertise on a variety of topics. Questions from registered attendees will be sent to participants before the Workshop to facilitate lively discussion. This sharing opportunity will be blended with presentations by the moderators, guest speakers, and participants. Ample opportunity will be provided for Q & A. This year's Workshop will be updated with additional topics of interest to our attendees.
Some of the topics to be discussed include:
(1) Trends in using the latest technology tools to audit and control construction costs
(2) How to integrate BIM technology into your independent fair price estimates and change order quantity take-off control process
(3) Contract strategies to minimize the amounts you have to pay for subcontractor bonds, Subguard, or subcontractor default insurance on CMAR GMP projects
(4) Recommended best practices for cost control and audit of lump sum change order price proposals
(5) Trends in dealing with CMAR proposals to self-perform work as a subcontractor and much more such as:

Uses of data mining software to analyze contractor and owner data files
Uses of job-site cameras and related photo files
Uses of GPS devices on equipment and related data files
Uses of RFID and GPS to track material, etc.
Uses of video monitoring devices and related data files
Best Contracting Practices
Who Should Attend:

Anyone interested in construction cost control resulting in significant cost avoidance
Anyone interested in construction auditing resulting in significant cost recoveries
Anyone interested in preventing and/or detecting significant construction related fraud
Anyone responsible for controlling construction costs in their organization
Anyone who has attended one of our previous construction related seminars
Anyone responsible for managing construction activity
Directors of Construction/Capital Projects
Program/Project Managers
Anyone responsible for investigating suspected fraud in construction activity
Anyone experienced in construction contract administration and/or construction audit
Certified Construction Auditors
Certified Cost Control Professionals
Certified Fraud Examiners
Certified Internal Auditors
Certified Public Accountants
The workshop will build upon and further develop concepts introduced in our core courses:

Creating an environment to control costs
Identifying, recovering and avoiding overcharges
Understanding the many facets of construction related fraud
A new look at fraud symptoms and behavioral red flags
Identifying kickbacks and bribery
Practical fraud prevention
Dealing with management on overcharges
Be prepared to discuss:
1. New or evolving issues for auditors and/or Owner management
2. Lessons learned
3. How technology impacts your auditing or construction cost control
Informal Networking Opportunities:

Reception the first night of the workshop to provide an opportunity for the group to stay together and further discuss issues and ideas
Breakfast will be provided each morning of the seminar
Mid-morning and mid-afternoon refreshment breaks will be provided
Lunch will be provided for the group both days of the workshop
Course Level: Advanced
CPE Hours: 16
Workshop Moderators:
Rich Townsend - R. L. Townsend & Associates, Inc.
Courtenay Thompson, Jr. - Courtenay Thompson & Associates
Venue:
We have blocked a limited number of rooms at The Palazzo Resort Hotel Casino in Las Vegas that will be available at $129 per night (plus $25 resort fee) for the evenings of 12-9 and 12-10-2014.
Sponsor:
The Construction Audit & Cost Control Institute was established in 2008 to provide specific professional development training seminars to professionals interested in this specialized subject matter. Both Rich Townsend and Courtenay Thompson, Jr. have collaborated to provide development seminars related to construction audit and construction cost control seminars since 1985. For more information on our construction audit and fraud seminars, go to http://www.caacci.org