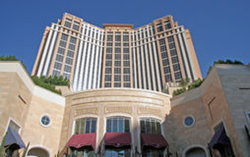 This is one of the best venues ever for these seminars!
Las Vegas, Nevada (PRWEB) August 24, 2014
Rich Townsend and Courtenay Thompson, Jr. have been presenting these seminars for the last several years in Dallas, Texas and Las Vegas, Nevada. Rich Townsend is the instructor for the "Effective Auditing of Construction Activity" seminar. Courtenay Thompson, Jr. is the instructor for the "Construction Fraud: Detection, Prevention and Response" seminar.
For additional details on the seminar content, prices, etc. check the details available on the Construction Audit and Cost Control Institute website (http://www.caacci.org).
Organizations sending representatives to this September's seminars include: state universities, city and county government organizations, airport authorities, health care institutions, hotel developers, community colleges, city water districts, state departments of transportation, forensic audit firms, manufacturing firms, etc.
These seminars will be discussing some of the latest examples of problems concerning most organizations who spend significant amounts of capital on their construction activities. Examples of bid rigging, kickbacks, bribes, conflicts of interest, and contractor overcharges will be discussed in both of these seminars.
The Construction Audit & Cost Control Institute was established in 2008 to provide specific professional development training seminars to professionals interested in the this specialized subject matter. Both Rich Townsend and Courtenay Thompson, Jr. have collaborated to provide development seminars related to construction audit and construction cost control seminars since 1985.