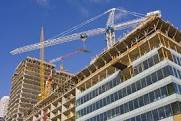 Leaders and finance professionals who learn from these cases can protect their organizations and themselves. Those who don't can expect more fraud-related losses, investigative costs and damage to reputations," Courtenay Thompson
Dallas, Texas (PRWEB) September 30, 2015
These are encouraging times for those interested in addressing construction related fraud. Not because crime is down, but because more cases are being prosecuted, revealing the prevalence of kickbacks, substandard work, overbilling and campaign contributions tied to awarding contracts. The Construction Audit & Cost Control Institute's course "Construction Fraud: Detection, Prevention & Response" explores types of fraud common to construction, techniques for reducing construction fraud, and how to respond when fraud surfaces. The content is practical and hands-on, loaded with strategies, tips and tools.
The most sensational recent case began with corruption charges involving Petrobras, Brazil's state-owned energy company. To date, the investigation has resulted in:

As the Petrobras corruption case continues, there are some insights for us all:

Never before has the public had unfettered access to the details of construction fraud.
In 2015, investigative reporters have played a major role in keeping the spotlight on corruption.
The internet unveils the shadowy deals between contractors, owners and elected officials.
Data is immortal. It is increasingly difficult to hide knowledge of wrongdoing.
Prosecutors are getting increasingly effective in addressing corruption globally.
Conspirators cannot count on colleagues to keep silent.
It's not just Petrobras:

In Quebec, the Charbonneau Commission addressed construction fraud. Testimony has impacted contractors, union leaders, civil servants and politicians; surfacing kickbacks, political payoffs, and details of corruption previously unknown. (CBC Montreal: Quebec Corruption Inquiry)
In 2013, New York Times reporters won the Pulitzer Prize for Investigative Reporting related to Wal-Mart Mexico bribery. (Pulitzer.org) Wal-Mart, in their annual report for January 2015, disclosed FCPA Investigation and Related Matters costs for 2015 of $173 million and $439 for the prior two years. (Walmart 2015 Annual Report)
So what are the implications of these corruption scandals for owner executives and finance professionals? What can be done now?
1. Commit to understanding the impact construction related fraud could have on your projects. Educate yourself and your staff about corruption. Assess your exposure.
Tip: If your staff says, "We have no construction-related fraud," and you don't have any cases, you may not be protecting yourself.
2. Know factors that lead to corruption. Be aware of cultural considerations and the power of executive example.
Tip: Set the best personal example. If executives are entertained opulently it is unrealistic to expect staff to not accept and be influenced by entertainment.
3. Make it safe to surface problems. In many corruption cases well intended individuals tried to report suspected wrongdoing, only to suffer retaliation. Know how employees who report concerns are treated.
Tip: Make sure employees know that concerns will be addressed, and that they will not be mistreated. Provide appropriate feedback regarding outcome of investigative response.
Lessons from these and numerous other current cases will be explored at CAACCI's Construction Fraud: Detection, Prevention & Response seminar, December 7-8 in Las Vegas.
Seminar Leader, Courtenay M. Thompson
Courtenay Thompson, of Courtenay Thompson & Associates (ctassoc.com), is a recognized authority on fraud-related training for internal auditors, management and investigators. Since entering the educational consulting field in 1981, he has written and presented courses for corporations, government and professional associations worldwide. He is the co-developer of courses on audit and control of construction costs, and has developed and presented courses on purchasing fraud and contract auditing. His courses are known for providing practical approaches to real problems.
The Construction Audit & Cost Control Institute
The Construction Audit & Cost Control Institute (CAACCI) of Dallas, Texas has been providing public offering and in-house professional development training seminars in affiliation with Courtenay Thompson & Associates since 2008. The principal instructors (Courtenay Thompson and Rich Townsend) have been providing construction audit and fraud professional development training to management and auditors for over 20 years. CAACCI members include project management and construction audit representatives from a wide range of private and public organizations. For more information on our construction audit and construction fraud seminars, go to caacci.org.