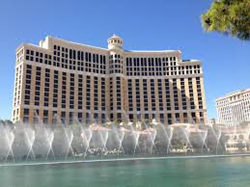 Construction Fraud Seminar December 7-8 at the Bellagio Hotel, Las Vegas
Dallas, Texas (PRWEB) October 26, 2015
Courtenay Thompson is a recognized authority on anti-fraud and corruption training and seminar leader for The Construction Audit & Cost Control Institute (CAACCI). Mr. Thompson shares six practical steps for audit and finance professionals to prevent fraud and corruption. Although there may be no hope of stopping all fraud and corruption, there is hope for individual finance professionals and the organizations they serve. They can make a difference.
"Construction fraud continues to make headlines around the world," says Courtenay Thompson who instructs a 2-day seminar titled, Construction Fraud: Detection, Prevention & Response. "Sometimes questioning ourselves provides real insight."
1. "Do leaders want to see problems with construction projects?" No leader wants to have problems, however some actually discourage others from discovering problems and looking for the cause. Good leaders want to see problems.
2. "How would the organization prefer construction fraud surface?" Would managers prefer that fraudulent activity be revealed by their own staff so it can be dealt with on their own terms? Commit to finding fraud first, before others.
3. "Are there indicators that projects may be compromised or contaminated by corruption?" Cost overruns happen for many reasons other than fraud, but overruns may also mask corruption. Significant overruns are worth looking into. Evidence of some corruption may be seen only by auditing the records of the contractor. Commit to audits of contractors and vendors to determine compliance with rules and law.
4. "Is the organization alert for contractors or contractors' employees influencing their staff?" Everyone likes compliments, gifts and favors. Gifts, entertainment and flattery can cause well-intended employees to overlook problems in performance and billing. Sometimes fraud is an exaggeration of a practice previously tolerated. Commit to being alert for inappropriate interactions involving your staff and contractors' staff.
5. "How does the organization know employees and others feel safe reporting concerns, including suspected wrongdoing?" History provides many examples of well-intended employees being punished after reporting suspected wrongdoing. Learn how employees have been treated after reporting fraud implicating executives or the organization itself. Commit to protecting employees.
6. "Are leaders concerned about the reputation or character of the organization?" Protection of reputation may be important, but protection of the character of the organization and its leaders is more important. Be alert for the danger of protecting image and reputation while actually encouraging a cover-up. Commit to building character; watch out for sacrificing character to protect reputation.
Construction Fraud: Detection, Prevention & Response
December 7-8, 2015 in Las Vegas
This seminar explores types of fraud common to construction, techniques for reducing construction fraud and how to respond when fraud surfaces. The content is practical loaded with strategies and tactics, tips and techniques. 16 CPE Credits
Who can benefit from this learning experience?
Anyone committed to making a difference in the construction fraud arena - project managers, internal auditors, investigators, risk managers, finance professionals, security professionals, managers, consultants, attorneys - whether employed by companies, government or not-for-profits, or in public practice. This course is designed primarily for owners' representatives but contractors can benefit as well.
About Courtenay Thompson & Associates
Courtenay Thompson & Associates provides fraud-related education and advisory services. Current topics include fraud detection, prevention and investigation, fraud awareness for managers, construction fraud, and purchasing, contract and procurement fraud. Courses are designed to address situations and issues actually encountered. Seminars are led by instructors with extensive work experience in the topic being taught. Experience and solid course design combine with training expertise to assure a high quality learning experience.
About The Construction Audit and Cost Control Institute
The Construction Audit and Cost Control Institute (CAACCI) of Dallas, Texas has been providing public offering and in-house professional development training seminars in affiliation with Courtenay Thompson & Associates since 2008. The principal instructors (Courtenay Thompson and Rich Townsend) have been providing construction audit and fraud professional development training to management and auditors for over 20 years. CAACCI members include project management and construction audit representatives from a wide range of private and public organizations. For more information on our construction audit and construction fraud seminars, go to http://www.caacci.org.