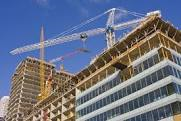 Reduce the Impact of Corruption through Early Detection
Dallas, Texas (PRWEB) August 01, 2016
"Delay in detection is costly," says Courtenay Thompson, instructor for The Construction Audit and Cost Control Institute's (CAACCI) Construction Fraud course. "Success emboldens thieves. What starts with modest entertainment and billing errors left unchecked can grow to runaway gifts, entertainment and kickbacks funded by overcharge and payment for work never done." What can be done to surface fraud sooner rather than later?
In the course "Construction Fraud: Detection, Prevention & Response," Mr. Thompson introduces suggestions for timely detection:
1. Determine it is safe to voice concerns – Corruption often goes unaddressed because of fear. Executives can make it safe for concerned employees to come forward through effective professional response to suspected wrongdoing.
2. Be alert for behavioral indicators – Gift and entertainment excesses erode oversight. Sometimes these behavioral indicators are evident in the workplace.
3. Be alert for indicators of contamination in awarding contracts – Corrupt control of bidding and vendor selection can be reflected in patterns in bidding and awarding work.
4. Be alert and look for early project-related indicators of corruption – Awarding work because of relationships or corruption sometimes results in engaging contractors unqualified to perform. Early indicators include missing first milestones and delays.
5. Respond to indicators – Seek to determine what is going on by asking for detail related to bidding, qualifying contractors and awarding work.
6. Assess reaction to groundless requests – Unreasonable pushback correlates with corruption. Management siding unreasonably with contractors, contractors siding unreasonably with subcontractors merit further attention.
7. Audit construction projects – Owners can audit both performance and administration, looking for evidence of overcharge and corruption.
"Construction Fraud: Detection, Prevention & Response" is a two day course during which attendees will explore types of fraud common to construction, learn techniques for reducing construction fraud and how to respond when fraud surfaces. The content is practical and hands-on, loaded with strategies, and includes discussions on current trends.
This course is for anyone committed to understanding and addressing construction fraud. Previous attendees have included construction auditors, investigators, construction project managers, construction accountants, fraud examiners, engineers, architects, law enforcement and private investigators. The 16 hours of continuing professional education credits include valuable information, such as:

Fraud by phase of construction
Why construction fraud goes undetected
How to assess the risk of construction fraud on your own projects
Difficulties related to construction fraud and how to address them
The role gifts and entertainment play in encouraging corruption
Practical prevention practices
How contract provisions can discourage or encourage fraud
Case examples of construction fraud
Specific symptoms of construction fraud occurrence
How to build detection into routine management and audit practices
Suggestions for detecting bid rigging and price fixing
The elements of effective investigative response
Specific investigative tips and techniques
Seminar Leader: Courtenay Thompson
Courtenay Thompson provides fraud-related training for auditors, investigators and management worldwide. His courses are known for their practical approaches to real problems. He is the co-developer of courses on control and audit of construction costs and has developed and presented courses on contract auditing and procurement and contract fraud. His experience prior to entering consulting included public accounting and internal audit. He has worked with executives to establish fraud policies and was responsible for investigations. He has worked with board members, management, attorneys and law enforcement on fraud-related matters.
Continuing Professional Education (CPE)
Earn 16 CPE credit hours upon completing this 2 day course.
The Construction Audit and Cost Control Institute (CAACCI) has been providing public offering and in-house professional development training seminars in affiliation with Courtenay Thompson & Associates since 2008. The principal instructors (Courtenay Thompson and Rich Townsend) have been providing construction audit and fraud professional development training to management and auditors for over 20 years. CAACCI was created as a resource to share information and solutions for today's challenges in auditing and construction cost control. CAACCI members include project management and construction audit representatives from a wide range of private and public organizations.
The Construction Audit and Cost Control Institute, Inc. http://www.caacci.org