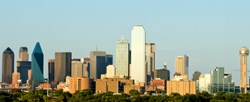 Construction fraud and overcharges increase the cost of construction for many owners.
Dallas, Texas (PRWEB) August 28, 2013
Courtenay Thompson, a recognized authority on construction fraud and corruption training and presenter of our seminar, Construction Fraud: Detection, Prevention & Response (October 7-8 in Dallas), recommends seven questions CEOs can use to gain insight into construction costs.
The CEO can play a role in assuring good stewardship. Seeking answers to these seven questions demonstrates the CEO's interest and can provide insight.
1. What is our history with construction projects, and have we learned from our mistakes? As unpleasant as overcharge and corruption can be, there can be benefits for owners including learning from past problems, improving processes, recovering costs and sometimes debarring contactors.
2. How well do we know our contractors? What is their performance history with us and others? Owners with cost overruns subsequently learned the contractor had a history of large overruns. Litigation searches revealed contractors and subcontractors had bribed others.
3. Do our managers understand what is required for success in construction projects? Recent construction troubles have included avoidable cost overruns, performance failure and construction-related fraud. Success in construction requires owner discipline in defining not only scope but also cost. Success requires constant vigilance by owners, monitoring performance and billing. In a world marked by downsizing and doing more with less some owners are not providing the resources needed to manage projects.
4. Do our leaders (elected officials, corporate executives or board members) insert themselves into the procurement and contracting process? Leaders might suggest that someone be considered for a project. Leaders might suggest someone be given special consideration because of their relationship or friendship. The suggestions may be innocent or they may be indicators of corruption. Leaders should be told not to provide input unless that is part of their responsibilities. Advocating aggressively for a contractor may be a basis for investigation.
5. Do we audit the books and records of contractors and subcontractors? Owners should have right-to-audit provisions in all contracts. Although some prefer to limit audit activities to control reviews, effective auditing of contractors and subcontractors may yield cost recoveries and process improvements.
6. Are engineering decisions being made by people with other agendas? Owner managers attempting to save costs have overridden engineers or contractors who may be better qualified to determine the work and how it is to be done. The result has been rework or structural failure.
7. Are our managers really involved in construction projects or do they leave it to the experts, that is, our contractors? Owners want good relationships with contractors they have faith in. No contractor or construction manager cares about your projects success as much as you do. Effective stewardship requires owner management to be involved in the detail.
Construction Fraud: Detection, Prevention & Response
October 7 – 8, 2013 in Dallas, Texas
This construction fraud seminar provides solutions. Protection against construction fraud is more than assuring accurate billing. Fraud may involve trusted insiders in collusion with contractors, or it may be the contractors themselves, as in recent bid rigging cases. Fraud can impact projects from start to finish. Corruption, kickbacks, conflicts of interest, performance issues, and predatory billing practices are common forms of construction fraud. Political considerations and relationships combine with the very nature of construction projects to make fraud difficult to detect and even harder to handle. This course raises awareness and provides practical tools for prevention, detection and response. 16 CPE Hours
Regular Registration Fee: $1,195
About Courtenay Thompson & Associates
Courtenay Thompson & Associates (http://www.ctassoc.com) provides fraud-related education and advisory services. Current topics include fraud detection, prevention and investigation, fraud awareness for managers, construction fraud, and purchasing, contract and procurement fraud. Courses are designed to address situations and issues actually encountered. Seminars are led by instructors with extensive work experience in the topic being taught. Experience and solid course design combine with training expertise to assure a high quality learning experience.
About The Construction Audit and Cost Control Institute
The Construction Audit and Cost Control Institute (CAACCI) of Dallas, Texas was created in 2008 to provide public offering seminars in affiliation with Courtenay Thompson & Associates. The CAACCI member's only website was created as a resource to share information for today's challenges in construction auditing and construction cost control. CAACCI members include project management and construction audit representatives from a wide range of private and public organizations. For more information, visit http://www.caacci.org.