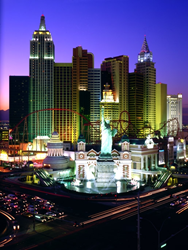 Practical approaches to gifts and entertainment can be used to reduce fraud and overcharge.
Dallas, Texas (PRWEB) April 26, 2017
What role have gift and entertainment practices played in major construction fraud? According to Mr. Courtenay Thompson, instructor of the Construction Fraud: Detection, Prevention & Response seminar, "a common theme in construction-related fraud cases is excessive entertainment and gifts. For example, in one multimillion dollar fraud a contractor took executives on hunting trips costing over $100,000. Another contractor took construction managers on gambling trips with extravagant expenses."
The seminar will unearth truths about the use of gifts and entertainment by contractors and suppliers, as well as debunk some common myths regarding how gifts influence behavior. The 2-day seminar will be held July 17-18 at the New York-NewYork Hotel & Casino in Las Vegas, Nevada. Click here for more details including course outline, online registration and venue.
This course is for anyone committed to understanding and addressing construction fraud. The content is practical and hands-on, loaded with strategies, tips and techniques. In addition to our regular course outline, attendees will explore:

The role of gifts and entertainment in cases of corruption and overcharge.
Examples of gifts and entertainment that encouraged leaders to reduce oversight.
Relationship of gifts and entertainment to construction project troubles.
Monitoring to head off problems.
Consideration of gifts and entertainment in investigating suspected construction fraud.
Practical how-to approaches to assess and address gift practices.
Effective gifts and entertainment policies and practices.
Continuing Professional Education (CPE)
Earn 16 CPE credit hours upon completing this 2 day course.
Seminar Leader, Courtenay M. Thompson
Courtenay Thompson, of Courtenay Thompson & Associates (ctassoc.com), is a recognized authority on fraud-related training for internal auditors, management and investigators. Since entering the educational consulting field in 1981, he has written and presented courses for corporations, government and professional associations worldwide. He is the co-developer of courses on audit and control of construction costs, and has developed and presented courses on purchasing fraud and contract auditing. His courses are known for providing practical approaches to real problems.
The Construction Audit & Cost Control Institute
The Construction Audit & Cost Control Institute (CAACCI) of Dallas, Texas has been providing public offering and in-house professional development training seminars in affiliation with Courtenay Thompson & Associates since 2008. The principal instructors (Courtenay Thompson and Rich Townsend) have been providing construction audit and fraud professional development training to management and auditors for over 30 years. CAACCI members include project management and construction audit representatives from a wide range of private and public organizations. For more information on our construction audit and construction fraud seminars, go to http://www.caacci.org.