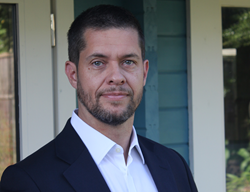 When it comes to travel, the world is changing, but the private sector is taking time to react to these new threats
London (PRWEB UK) 4 August 2016
As its portfolio of insurance company affiliations grows and the need for consular service provision becomes nationally recognised, Stuart Birch has joined the Consularcare team in the role of Business Development Director.
Stuart's business management and leadership experience gained through a multi-sector, varied and international career including roles at Microsoft UK, CIGNA International Expatriate Benefits in the Middle East, and Capita Employee Benefits, will be a great asset to Consularcare and led him to set up his own consultancy, Griffin Birch. "I saw a gap in the market," says Stuart. "When it comes to travel, the world is changing, but the private sector is taking time to react to these new threats. The medical, security and consular risks of overseas travel and placement need to be identified and planned for. Now, more than ever, we need to improve corporate and employee resilience."
"Working with Consularcare complements the work I am already doing within Griffin-Birch," says Stuart. "In particular ConsularAssist, which is going to make a huge difference to the corporate and retail travel markets".
Mike Jones, Consularcare co-founder and partner, says: "As Business Development Director, Stuart's first challenge is to get the Consularcare message out there; identifying the routes to market and making sure the services we provide are packaged appropriately for specific consumer groups. Stuart's experience and ethos make him perfect for the role, and we are delighted that he has joined the team".
"I have worked in a number of business sectors, and my career has progressed quite naturally into the international risk management space. I genuinely believe that Consular Assistance should be as much of a travel necessity as medical and liability insurance and in my role as Business Development Director at Consularcare, I will be part of a knowledgeable and experienced team conveying that message and raising the company profile", concludes Stuart.