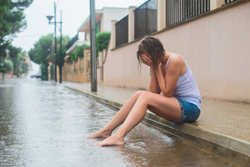 Consularcare will bridge the gap between the limited consular support available to travellers, and what they may need in an uncertain and ever-changing global environment
London (PRWEB UK) 11 May 2016
UK based Consularcare, the first and only company to provide dedicated consular assistance across the world, has launched its affiliate insurance provision with the announcement of partnerships with Legal Insurance Management (LIM) and UK General.
Founded in 2013, and led by a team of experienced Diplomats, Consularcare provides world-class consular support services for overseas travellers; bridging the gap between FCO provision and consumer need. Consularcare's team of consular specialists will provide 24-hour consular assistance in 198 countries, providing support, advice resolution services. The benefits of such a unique service have been acknowledged and embraced by both Legal Insurance Management (LIM) and UK General, who will be offering the solution as an add-on to the travel insurance they underwrite and broker.
Mike Jones, Consularcare co-founder and Commercial Director, says, "We've been three years in research, development and marketing with consulates and insurers across the world, and we are delighted that LIM and UK General have recognised the qualities of our product. It is a unique solution, and the most appropriate new provision in the insurance market for many years. Consularcare will bridge the gap between the limited consular support available to travellers, and what they may need in an uncertain and ever-changing global environment."
Many people wrongly assume the government or their insurance company will help them in a travel emergency but often they can't or won't. The Foreign & Commonwealth Office (FCO) is under no obligation to provide consular assistance. As stated in its 2014 publication, Support for British Nationals Abroad: A Guide, "There is no legal right to consular assistance. All assistance is provided at our discretion."
In 2014, the FCO received over 400,000 consular enquiries but handled just over 100,000 cases; Consularcare aims to meet what is a concerning gap in consular assistance.
Mike Jones sums up, "Consular assistance can be needed for something as simple as a lost passport, but there are many more scenarios happening every day, such as immigration arrests, victims of crime or acts of terrorism or deaths abroad. It is a testament to the times we live in, that ensuring we have access to dedicated consular assistance is as much of a travel necessity now, as buying cover for medical expenses."
Consularcare will announce further partnerships over the coming months.
For more information about Consularcare visit http://www.consularcare.com or call 0203 198 1890.