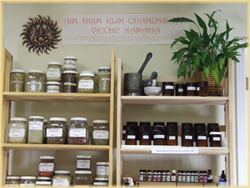 Ontario, Canada (PRWEB) March 05, 2014
In our Western culture, many people use Yoga asana as a stretching tool to keep the body limber and agile. To this extent there is no better practice. Traditionally, however, Yoga postures are a part of a much greater spiritual journey. Yoga is a complete science of helping the mind to become clear or pure. A clear mind is not affected by stress and a clear mind produces a healthy body. While the health benefits of a mind at peace are irrefutable, what is even more exciting is that a person with a clear mind is also aware of their deeper spiritual nature or connection. In Ayurveda all disease is considered the end result of forgetting our spiritual nature. Hence, Ayurveda and Yoga strive to help a person re-connect to their true nature through direct experience. The program will be taught at the Yoga Camp in Val Morin, Canada on August 2014
A group of talented Yoga teachers and students of Ayurveda Medicine will meet in Canada to participate in a ten-day, residential training program offered by Dr. Marc Halpern, director of the California College of Ayurveda. This unique program is a comprehensive course that teaches how to use asana (postures), pranayama (breathing exercises), chanting and meditation for healing based upon Ayurvedic principles. The course is both a personal journey within to create a lifestyle that leads to inner peace and healing as well as a deep journey to integrate both modalities in a professional healing arts practice.
Yoga and Ayurveda are so closely related they are often looked at as two sides of one coin. In fact, Ayurveda is the healing side of Yoga, and Yoga is the spiritual side of Ayurveda. Together they encompass a complete approach to the well being of the body, the mind, and the spirit.
With even a little knowledge about ayurveda, the practitioner of Hatha Yoga can refine their practice so that it is in harmony with their internal balance of energy. As with diet, herbs, aromas, etc., some Yoga postures are best for one person while others can cause greater imbalance. Knowledge of one's constitutional balance (a balance between, what is known in Ayurveda, as Vata, Pitta, and Kapha doshas) can allow the Yoga practitioner to use asanas to improve their health and well being.
Yoga poses themselves are not a complete healing program. They are a part of a complete regimen for balancing the body and mind utilizing all of the components of Ayurveda. This includes proper diet, herbs, aromatherapy, color therapy, sound therapy, meditation, detoxification, rejuvenation and creating a harmonious lifestyle. The individual who follows an Ayurvedic program is assured of creating an optimal environment in their body for healing to take place. In an optimal environment, the body can reach its greatest potential. Ayurveda states that where there is harmony there is health, where there is disharmony there is disease. Ayurveda and Yoga combine to lead a person on the path to perfect harmony and optimal health.
Healing with Yoga and Ayurveda is indeed a journey. It is not a quick fix or a magic pill. It heals us at the core of our nature, in essence, through the transformation of consciousness. It is a discipline in harmony with all of nature. As we practice, we grow and evolve as people. Stress is reduced, harmful emotions dissipate, sorrow is no longer, joy and peace return to our lives. The internal energy builds and our eyes shine radiating the light that is life itself.
Enrollment for the Ayurvedic Yoga therapy course is now open, as well as for the full-time Ayurvedic training offered in Spanish. For more details, please visit http://www.EscuelaAyurveda.com