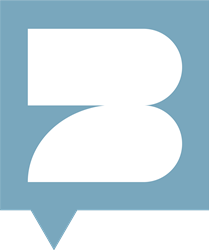 "Our growth is attributable to our clients' successes," Gary Modrow says. "The feedback from our clients is consistent — we are their partner. Our experience as operators allows us to drive value creation on their behalf."
CHICAGO (PRWEB) October 28, 2019
Element78, a leading accounting, finance, and technology advisory firm that specializes in solving the needs of private equity firms and the challenges facing the portfolio companies they invest in, reveals its inclusion in Consulting Magazine's 2019 list of Fastest Growing Firms. Celebrating its fifth year in circulation, the annual list recognizes the consulting industry's top movers and shakers in terms of revenue growth over a three-year period.
"It's truly a remarkable accomplishment when you look at the national landscape," said Element78 Managing Director and Chief Growth Officer, Gary Modrow. "As we look at some of the firms on the list — firms that we respect and admire— we are humbled and honored to be recognized."
In addition to its recognition by Consulting Magazine, Element78 was also ranked No. 355 among the elite top tier of Inc. Magazine's 2019 annual Inc. 5000 list, the most prestigious ranking of the nation's fastest-growing private companies. Reacting to the recognition, Modrow said, "Element78's growth can be attributed to the firm's focus on delivering value and building long-lasting, meaningful relationships with our clients."
In terms of Element78's place in the crowded space of accounting, finance and IT services firms, Modrow cites three key differentiators: 1) the firm's laser-focus on private equity services; 2) a nimble, entrepreneurial culture; and 3) custom-tailored solutions to tackle each client's unique challenges. Whereas large consulting groups have an arsenal of templates deployable to a variety of customers, Element78 prides itself on its discovery phase, wherein complex scopes are designed based on thorough evaluation and collaboration with its clients.
"Our growth is attributable to our clients' successes," Modrow says. "The feedback from our clients is consistent — we are their partner. Our experience as operators allows us to drive value creation on their behalf. It's a great virtuous circle of client successes and providing opportunities to serve them."
About Element 78
Drawing on decades of experience, Element78 delivers a unique and invaluable perspective to its clients. From acquisition through integration and exit readiness, Element78 offers solutions throughout the investment lifecycle, acting as the change agents its clients need to move companies forward through transactions, transitions, and transformations. It brings high-touch professionals who are passionate about working with clients in challenging but rewarding environments.