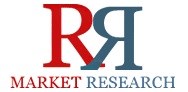 Dallas, Texas (PRWEB) September 08, 2013
Although the maturity of the UK ready meal market has seen it witness only static growth in terms of sales value between 2007 and 2012, this new report – Consumer Trends Analysis: Understanding Consumer Trends and Drivers of Behavior in the UK Ready Meals Market – forecasts significantly stronger growth, at a CAGR of 4.7%, between 2012 and 2017. More significantly than mere statistics, however, is the report's detailed investigation and analysis of the impact key consumer trends will have on the ready meal market in the UK in the coming years, with its proprietary data based on an extensive national representative survey allowing it to assess the likely behavior of specific segments of the population.
Key consumer trends discussed in the report (http://www.rnrmarketresearch.com/consumer-trends-analysis-understanding-consumer-trends-and-drivers-of-behavior-in-the-uk-ready-meals-market-market-report.html) include:
Ready Meals & Men: In recent years, much attention has been paid to cooking becoming more common among men: no longer seen as a chore, it is more often considered a life-skill akin to having a successful career, which can enhance one's image. However, whilst this is true to an extent, UK males are still more reliant on ready meals than women, consuming an average of 45.2 per year, compared to females' 37.1.
Despite social shifts, and their dominant media presence that has overstated their impact, women are still typically more likely to take on traditional roles within the family home, such as looking after the dietary habits of children, and cooking. Consequently, women tend to have more time and motivation to cook, in addition to possessing the confidence to cook a more varied selection of meals. Thus, despite the growing segment of the male population that is growing in kitchen confidence, it is important not to overstate this trend, with male consumption of ready meals still being 4.3% higher than the proportion of society they represent.
Complete report is available for purchase at http://www.rnrmarketresearch.com/contacts/purchase?rname=113188 .
Ready Meals & Lifestyle: Unlike the gender split, analysis of different age groups' consumption of ready meals reveals no cohort that significantly under- or over-consumes in the UK ready meal market. This is a reflection of how consumers of all ages and life-stages (eg: with or without children) all have some to degree integrated convenient and processed food into their diets as a reaction to their busy lifestyles.
Indeed, it is shifts in lifestyle that is the largest motivator of ready meal occasions in the UK: consumers are tending to delay responsibilities such as marriage and children in favor of more ambitious personal and/or professional goals. This rejection of responsibility beyond themselves allows convenience to have a greater influence on consumers, thanks to its freeing up more time for more favorable activities.
In the coming years, the report predicts the changing life-structures of UK consumers to become increasingly complex, with individuals becoming more ambitious and wanting to achieve a number of professional and personal goals before settling down. This is a reflection of a broader desire to become more adventurous, and this will be reflected in product choices: consumers will demand products that offer excitement and convenience, which will drive demand for ethnic and exotic products.
Ready Meals & Convenience: Convenience, which in many respects informs the aforementioned lifestyle drivers, is the key driver of ready meal occasions in the UK. However, it is crucial that ready meal manufacturers are not over-reliant on positioning around convenience, and seek to elicit an emotional reaction from consumers by in part focusing on the indulgent aspects of products to ensure consumers do not feel they are unnecessarily sacrificing pleasure for convenience.
An example of an innovative product in this regard is Sukhi's Gourmet Food Tandoori Chicken Naanwich. Launched in 2013, it is part of a range of Indian lunches that are designed to stimulate office workers through their provision of both convenience and excitement.
Request a Sample of the report Consumer Trends Analysis: Understanding Consumer Trends and Drivers of Behavior in the UK Ready Meals Market at http://www.rnrmarketresearch.com/contacts/request-sample?rname=113188 before making a purchase decision.
The Ready Meal Experience: The desire for new experiences continues to be a motivator of consumer behavior, and this is reflected in the way consumers tend to seek adventure through experimental choices in food consumption. In the ready meal category, many consumers are no longer satisfied with the broad labels of 'Indian' or 'Chinese', and instead desire more regional-specific dishes that carry a greater sense of authenticity.
As this trend continues, this research predicts that the premium ready meal market must become a focal point for the industry, as it seeks to persuade consumers that ready meals should not solely be associated with fitness-for-purpose, but can meet the increasingly adventurous and indulgent needs of the UK's population.
Explore more reports on the ready to eat food market at http://www.rnrmarketresearch.com/reports/food-beverage/food/ready-to-eat-food .
About Us:
RnRMarketResearch.com (http://www.rnrmarketresearch.com/) is an online market research reports library of 350,000+ in-depth studies of over 5000 micro markets. We provide 24/7 online and offline support service to our customers.