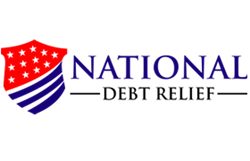 Philadelphia, PA (PRWEB) June 07, 2014
National Debt Relief shared in an article published last June 5, 2014 how consumer debt is indicating consumer confidence as well in the US economy. The article titled "Consumer Debt Indicates Confidence" relates that the confidence of consumers in the economy is proportional to consumer spending. The more people buy and purchase items, the better their outlook in the future is.
The article shares how the lending institutions are attuned to the needs of consumers. At present, there are a good number of different loan and credit instruments that are available for almost any type of consumer need. There are signature loans that address the need to have unsecured loan using only the name and credentials of the borrower applying for the loan. There are also credit cards that have been a staple in the budgeting efforts of consumers all over.
Owning a car has been made easy by both private lenders and car manufacturers by offering auto loans. Some banks are now finding competition with the dealerships themselves as some are offering in-house auto loans for prospective clients. A few of the reasons auto loan applications are increasing could be attributed to stable fuel prices in the past months, competitive interest rates across private lenders and dealerships and credit availability for would be buyers. Mortgage loans has also made it possible for millions of American families to own a house. This secured debt is the single biggest loan in the US economy at present.
Student loans are also being used by millions of college students go to college. It has been an integral part of the US educational system that it recently broke the trillion dollar mark in overall debt. Student loan has carved its way into numerous colleges and universities across the country.
The signature loans, credit cards, auto loans, mortgage loans and student loans are all part of how the economy is responding to the numerous needs of consumers. And as consumers continue to use these loans, some experts see these as a great sign that there is great confidence in the economy. The article shares how important confidence is as the US economy is consumer driven. The more optimist consumers are, the better the outlook of the economy will be.
The article shares that more than the confidence level of consumers, the decline in delinquent payments is a strong indicator that consumers are charging and making the payments. Research shows that the first three months of 2014 has seen the delinquency in payment drop to 8.5% for credit cards which is the lowest since 2008.
To read the rest of the article, click on this link: http://www.nationaldebtrelief.com.