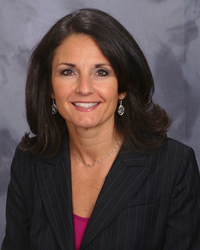 From corporate to retail, large to small business, creating a positive customer experience is essential to long term success
Fairfield, CT (PRWEB) January 29, 2015
Consumers are more educated, savvy and vocal than ever. They want and deserve a positive experience, or they will leave. "From corporate to retail, large to small business, creating a positive customer experience is essential to long term success", says Denise Graziano President of Graziano Associates. In fact, according to Lee Resources, 91% of unhappy customers will not willingly do business with the same company again. And, according to McKinsey, 70% of buying experiences are based on how the customer feels they are being treated. Graziano will address CX through presenting the live webinar "Five Ways Customer Experience Can Increase (or Decrease) Your Revenue, Client Retention and Overall Brand Image" on 2/26/15 at 1PM EDT. The webinar is sponsored by SCORE. Register here. Attendees will learn:
-- 3 components of a positive customer experience
-- Why CX affects all businesses (B2B, B2C, large and small)
-- What a poor CX can cost your business in revenue and client retention
-- Areas to evaluate in your business to improve CX.
With statistics such as the above, all businesses should look closely at what type of experience they are providing for their customers. "Many companies now have Customer Experience executives. However, executing this role properly goes beyond reiterating the company's marketing materials," says Graziano. "CX officers should review and remedy all the things that are NOT being done for the customers." When stats indicate that a customer is 4 times more likely to buy from a competitor if the problem is service related vs. price or product related, all types and sizes of businesses are at risk for defection. Register for the webinar with the link above.
A strategic thinker and leader with over 28 years of business experience, Denise Graziano is President of Graziano Associates and author of the forthcoming book Once A Client, Always a Client. She is creator of Client Relationship MasteryTM, the formula designed to help sales professionals improve client retention.
To have Denise Graziano speak to your corporation or sales team on providing a positive CX, please call 203-254-0195 or visit http://www.grazianoassoc.com for more information. She speaks to corporations on aligning sales and marketing messages for maximum results; trade show practices that increase sales and leads; client retention strategies; and customer experience.
Founded in 1992, Graziano Associates is a marketing and promotions firm that specializes in effective sales messaging, improved client retention, trade show results, and employee recognition.
SCORE, the nation's leading small business resource for over 50 years, offers free and confidential one-on-one mentoring, a full schedule of high quality content, and workshops to help new and seasoned businesses launch, advance and grow. Get more information at http://www.score.org.